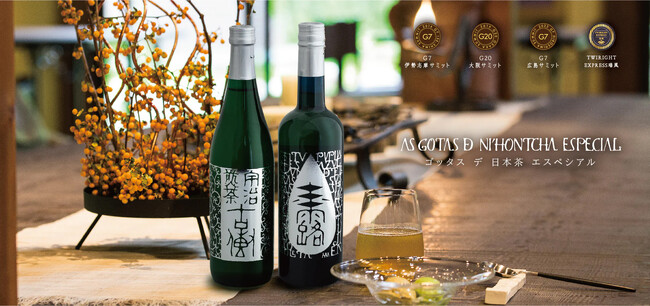 Press
Introduce Japanese teas to the world! Bottled tea "Gotas Gyokuro" and "Gotas Sencha" to be offered at the G7 Summit at Hiroshima

Ujien Co., Ltd (株式会社宇治園 https://www.uji-en.co.jp/ )
Luxurious bottled green tea, Gotas Gyokuro and Gotas Sencha of Ujien Co., Ltd was served at International media center of the G7 Summit at Hiroshima.
Gotas Gyokuro is Uji Gyokuro grown at Ujidawara of Kyoto. Gotas Gyokuro bottle has 5 unique types of Gyokuro, blended to offer rich wide cents and deep smooth umami.
It was released in December 2015 to propose an innovative way to enjoy Japanese tea.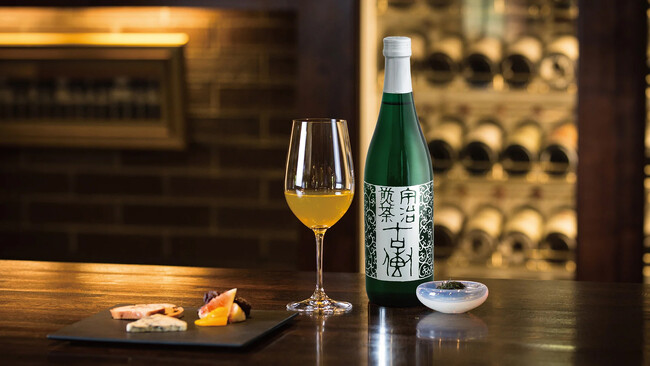 Gotas Sencha is 100% Uji Sencha grown at Wazuka Cho. The tea leaves are strictly from Wazuka Cho, and it emits citric-fruits like scents and gives a refined umami. Gotas Sencha was released in December 2021 to propose innovative bottled tea.
Ujien is contracted as an exclusive tea growing field for a production of Gotas Sencha, therefore it performs the whole process of cultivation, harvesting up to the completion of the product.
To attract the world-wide audiences, the tea was created to bear more than 1 year of storage at a room temperature. It was a great opportunity to serve our bottled tea at G7 Hiroshima Summit because it successfully led to an exposure to the world. The company is determined to continue its promotion of Japanese tea and approach the world just as Washoku (Japanese food) and Sake do.
Company Information
Ujien Co., Ltd

Headquarter : 1-4-20 Shinsaibashisuji, Chuo-ku, Osaka-shi, Osaka-fu 542-0085

Representative: Masaru Shigemura

Foundation : 1869

Tel:+81 (0)6-6252-7800 
https://prtimes.jp/main/html/rd/p/000000006.000016485.html