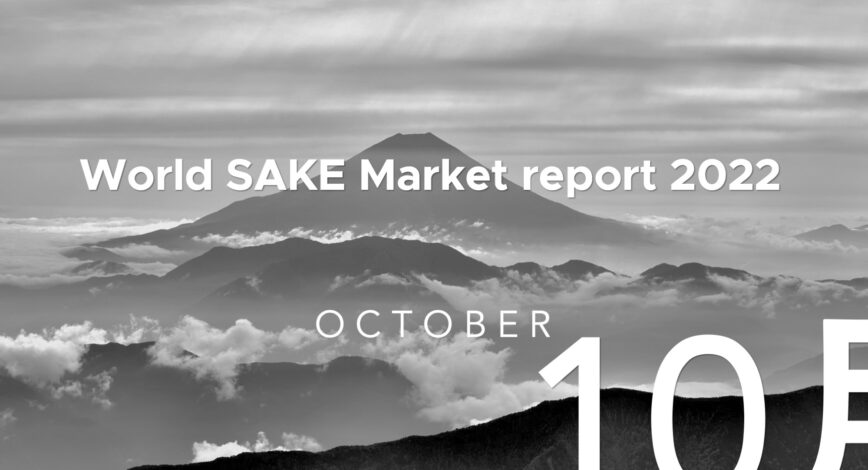 Japanese Sake market report October 2022
Please find the updating market report of the month. As the official data is available slightly late, this month ikki will deliver Japanese Sake market report of  August 2022.
To be precise, Sake on the data means exported products from Japan under HS code of 2206.00.
-Sake NEWS summary September 2022

-Total exported volume and value August 2022
-Exported amount by area August 2022
-Average FOB price August 2022

-Baltic Exchange Dry Index 2021-2022

-Exchange rate 2022
Sake NEWS summary September 2022

Sake subscription delivery service with Personalize testing kit
  Yummy Sake released Monthly Sake delivery service "SAKE FLIGHT". Customers test the type on first month and from the next month they can receive their favorite personalized Sake in the pouch.

Drinkable forest FOREST SODA / SYRUP
 Yamabushi released Soda and syrup brands, which made of the essence of 5 different tree extracts of Japanese natural habitat.

Japanese Cola alcoholic beverage from Japan to the world
 Aika, believing feeling delicious makes people feel happy, released the alcoholic beverage based their original cola beverage.

Pre-purchasing service of Japanese Sake using the technology of NFT
 X creation released the online pre-purchasing service sing the technology of NFT Japanese Sake label [SHURIN 酒輪].
(Ref. PR TIMES: https://prtimes.jp/)
Summary of the world Sake market August 2022
On August, the market shows rapid increase in the volume exported while the value slightly dropped.  It can be guessed from the fact that JPY got weaker against the other currencies and the increase in the cost of trading, which you can find from the bounce back in BDI on August.
Total exported volume and value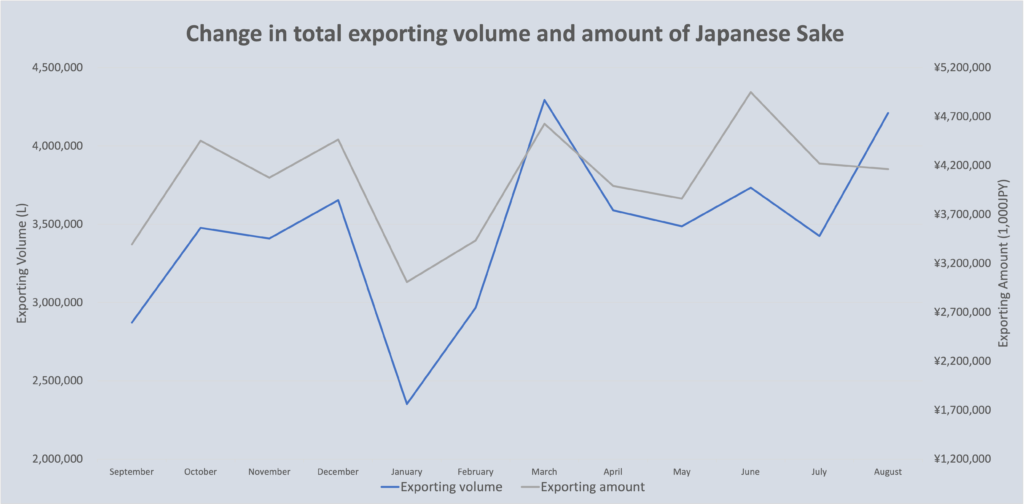 Exported amount by area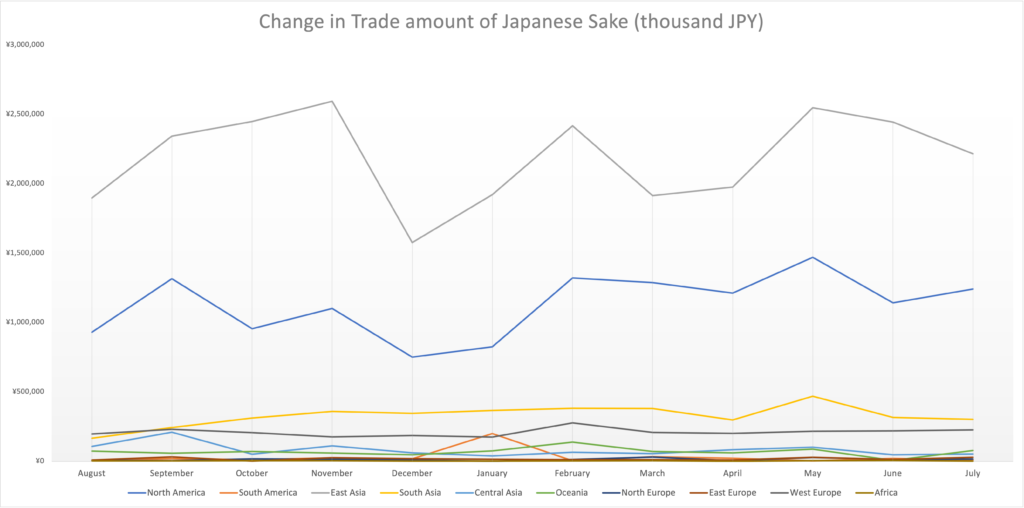 Average FOB price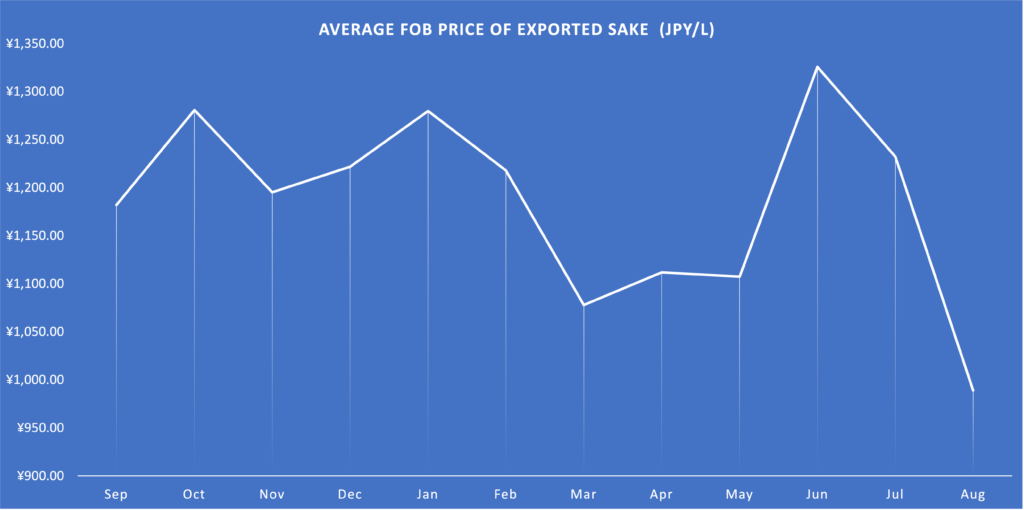 Baltic Exchange Dry Index 2021-2022

Exchange rate JPY/USD EUR