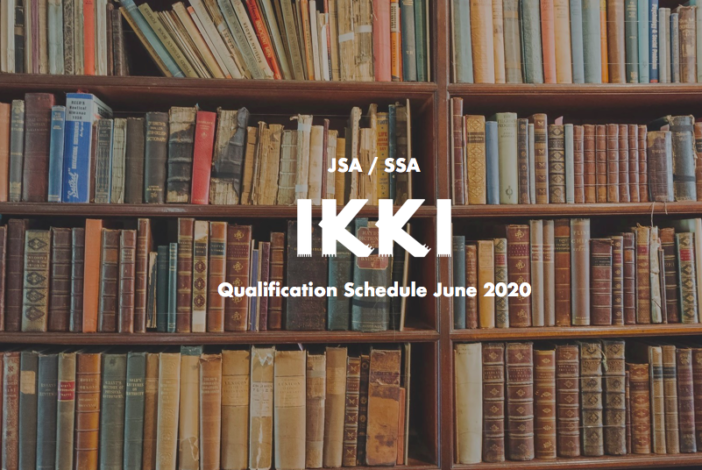 Trade
JSA SSA / Japanese Sake Qualification Schedule 2020 @ June 2020
 On this page, ikki organizes the information about qualifications about Japanese Sake in and out of Japan.
 Please find the overview of Japanese Sake Qualification from our post in February from below;
Please find the fixed schedule and information about Sake Qualification from SSI 2020 as of June 2020.
Japan Sommelier Association and Sake Sommelier Academy
Japan Sommelier Association(JSA) is the organisation which aims to increase the quality of people, who are related to food industry, knowledge and service level regarding the food culture. In terms of qualifications, JSA has been publishing Sommelier in associate with Association de la Sommellerie Internationale, but since 2017 JSA established SAKE Diploma to encourage the spread and increase of Sake in Japan and to the world.
Sake Sommelier Academy(SSA) is the organisation found in London in 2000. SSA provides educational services regarding Japanese Sake to spread the cognition of Sake in the world. SSA holds Sake Sommelier competition, London Sake Challenge and issues Certified Sake Sommelier qualification.
ikki organised the schedule of the qualifications above as shown below;
JSA Sake Diploma
Japan(in Japanese)
Japan Sommelier Association
Application: ~7/15
1st exam: 7/20~9/6*extended
2nd exam: 10/12
Japan(in English)
Japan Sommelier Association
Application: ~8/31
Exam: 10/17
Hong Kong
Exam 10/17
Course part1:  7/16,21,23,28,30   8/6,11,13,18,20,25,27 
Course part2: 9/10,15,17,22,24
Pre-exam prep class:  10/7~9
Taiwan
Exam: 10/17
U.S.A (LA,NY)
Exam: 10/19
Prep Course: 8/24~26
Germany
Sake & Shochu Academy Europe
Exam: 10/19
SSA Certified Sake Sommelier
Hong Kong
Asia Wine and Service Education Center
(English) 6/27-28
(Cantonese) 8/23, 30
7/11-12
or  9/5-6
Austria
7/6~8
Germany
7/11-12
or  10/17-18
Singapore
7/26-28
or  9/13-15
E-mail: sakesommeliersingapore@gmail.com
UK
Sake Sommelier Association
7/27, 28
E-mail: info@sakesommelierassociation.com
France
7/27-28
E-mail: info@dev-a.com
Switzerland
charly iten art affairs gmbh
9/14-16