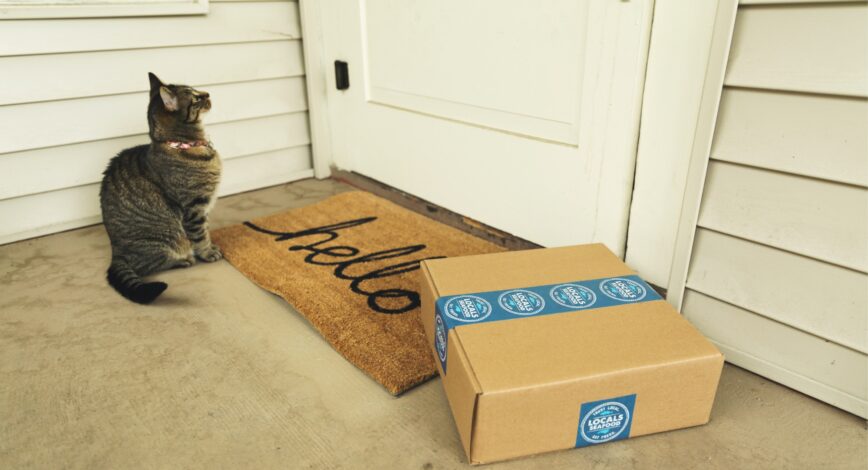 Trade
Sake subscription services in Japan
  Subscription services have been on the rise in Japan as in other countries. They easily attract new clients and often lead to the long-term sales. Subscription business started to be popular in the Sake industry too. Can you imagine what can be offered though Sake subscription services?
Trend of Sake consumption

  Export of Sake has been on the rise in the last 11 years in terms of value and volume. On the contrary, the domestic consumption reached its highest in 1973 at 1.7 billion litters and has continued to decline until present. A decrease in the population and a demographic change, shift in the purchase patterns looking for more economical products, and fluctuations in the popularity are the main causes. Recently, the supplies of product directed to bars and restaurants were severely affected by the closure of these entities.
 The domestic market for Sake is still larger than that of export, and it fills a majority part of the production. In order to fighting against the decline in domestic consumption, innovative ideas are believed to be the keys to conserve the Sake industry. Attracting the young generations to become long-lasting customers is a critical issue for the Sake industry to remain active in the long term.
Subscription of Sake

 Due to its wide range of variations, production areas and production methods, it is sometimes troublesome to choose a bottle of Sake from others. If a random bottle does not give you an ideal taste, you might be disappointed and stop from trying other bottles
 Beginners often have difficulties in choosing bottles, which is one of the causes Sake is not widely drunk by the young generations. To encounter a favourite bottle, subscription might become a good choice. Subscription can be recommended for those who would like to look for new labels, light drinkers, those who learn on Sake, and those who cannot be bothered to carry heavy bottles from stores. Therefore, monthly subscriptions services are convenient way to taste a variety of types, where clients can even seek for advice and support to find favourite bottles.
Examples of Sake subscriptions

  There are a number of companies that provide Sake subscriptions in Japan. The major companies are listed below.
SAKEPOST

Operated by "FERMENT" based in Niigata
・3 types of local Sake are delivered every month which are selected by the company.
・100ml bottles for 1-time drinking
・Delivered to home posts, carefully packed with bubble-wraps
・Tasting comments to be shared with other users
SAKETAKU

Operated by Nihonshu Oendan Co., Ltd.
・Selected by professionals among the 150k labels available in Japan
・Delivered as package of Sake, accompanying snacks or gadgets, tasting sheets
・Gifts are given according to the duration of membership
KURAND CLUB

operated by Liquor Innovation Co., Ltd.
・Offer exclusive bottles not sold to the public
・Package of Sake information and snacks
・Information on up-coming Sake is available through the website
SAKEFLIGHT
operated by YUMMY SAKE Co., Ltd.
・Set your preferences, and the company delivers your preferred tastes.
・Package of Sake and accompanying snacks
・100ml bottles for 1-time drinking
  Subscription services provide the beginners with new matchings and knowledge on Sake, whereas they enable the advanced connoisseurs with new types of Sake they are not familiar with. More companies come into subscription business, and it could become a detonator to activate the domestic Sake market. Let us keep an eye on the business.

---
ikki is looking for a partner who can post your knowledge or activity on our media. If you are interested please contact us through CONTACT page.