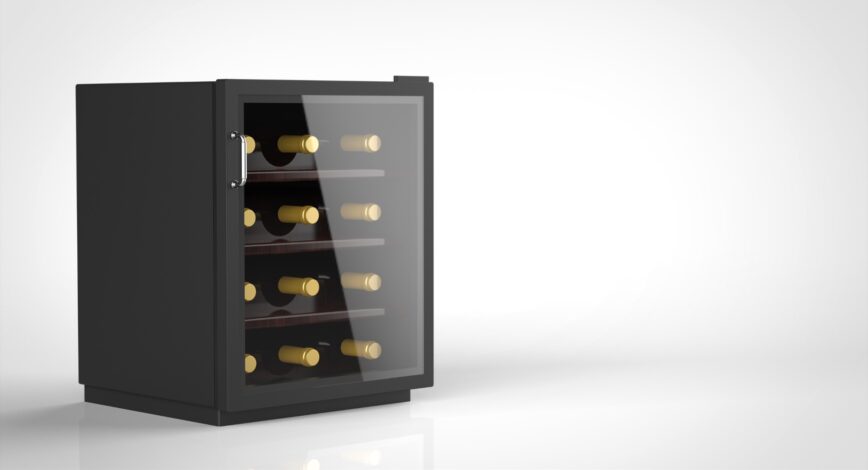 Japan
Sake celler – Electrical Sake storage for home and pro
Conditions to freshly preserve Sake

 Sake is produced using natural ingredients and there is no preservatives to be added. Even with pasteurization, the contents of Sake is partly alive after being bottled. In order to maintain the original taste of Sake, its preservation needs some attention. In brief, Sake should avoid high temperature, direct light and humidity.
Temperature should be kept low, ideally between 5-10 degrees Celsius.

Sunlight and extra-violet rays should be prevented since they could change the colours.

The storage should be kept without vibrations. Even small vibrations could change the flavour of Sake by destroying the water molecules.
  Once we buy bottles, it might be troublesome to prepare these conditions. Hot humid Japanese summer season can give hard conditions for Sake, for example. These concerns can be ideally handled by Sake cellars. This article will focus on Sake cellars, cellars designed exclusively for Sake.
Features of Sake cellars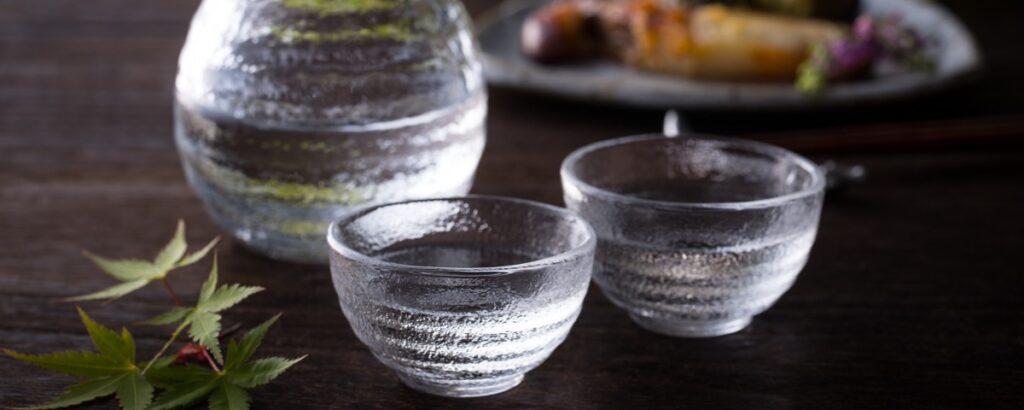 The temperature can be kept as low as -5 degrees Celsius inside the Sake cellars. -5 degrees is the ideal temperature for Sake as it can minimize the deterioration of flavours and aroma just before it gets frozen. Sake breweries often preserve their Sake at -5 degrees Celsius, so this temperature is considered to be the best. Normal home-use fridges cannot function as powerfully as Sake cellars do…so here we go. We need a Sake cellar.
Bottles can be stored vertically 
  The bottles of 1.8litters are sometimes stored horizontally in a fridge because it is simply rare to find enough space for 1.8 litter bottles to be stored vertically. However, it is not the best way to store Sake bottles since it accelerates the deterioration by allowing the oxidization from the lid part. The aluminum lid can also shift the flavours and aroma. By placing the bottle horizontally, the wider surface touches the air, which also accelerates the oxidization within the bottle.
Differences between wine cellars and Sake cellars

Temperatures
 The ideal temperature to preserve wine is between 13 and 15 degrees Celsius. Sake requires cooler conditions to be stored, and its ideal temperature for storage is – 5 degrees Celsius. Wine cellars do not have a capacity to lower the setting temperature as low as Sake cellars.
Humidity
The ideal humidity for wine is 70-75% in order to maintain the humidity for lid corks. On the contrary Sake has less vulnerability against humidity as it is sealed with aluminum lids.
Direction of placing bottles
Sake should be placed vertically to minimize the surface to touch the air and the lid part, while wines should be stored horizontally to keep the cork part humid.
  Due to the differences in necessary conditions for Sake and wine, we need separate cellars for both wine and Sake. Therefore, if you wish to store Sake, I recommend you store it in a Sake cellar.
Here are some representative producers of Sake cellars:
Sakura Works (さくら製作所株式会社)

Sakura Works has the largest share of wine cellars in Japan.
Domestically produced, the company introduces a wide range of cellars from a compact size to powerful models. It also has models with bi-functions (wine and Sake) in one cellar.
https://sakura-wks.com/sakecellar/
Aqua

Designed by a Japanese domestic electric producer, Aqua, Sake Cabinet has stylish designs to accord with interiors. The inside temperature can be adjusted at 5 levels, from -10 to 10 degrees Celsius.
  Did you know that were cellars exclusive for Sake? They are delicately manufactured considering the best conditions for Sake. Keeping the right temperature, humidity and direction, it prepares the best conditions for Sake. To preserve your Sake, would you like to have a special Sake cellar at home? You will adore your collections even more knowing they are safely and nicely protected there.

---
ikki is looking for a partner who can post your knowledge or activity on our media. If you are interested please contact us through CONTACT page.