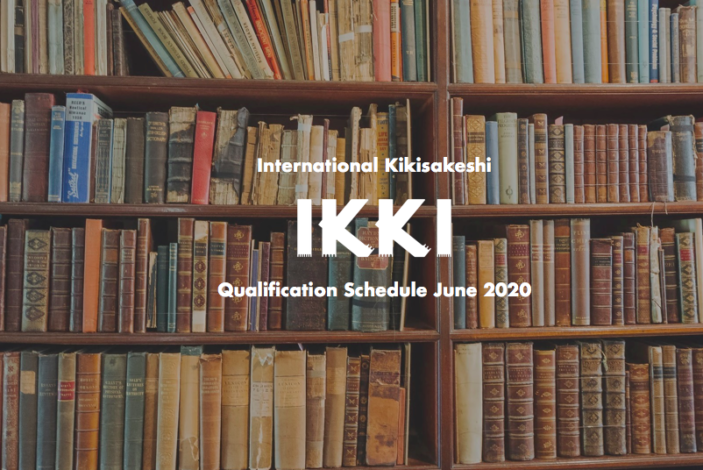 Trade
International Kikisakeshi / Japanese Sake Qualification Schedule 2020 @ June 2020
 On this page, ikki organizes the information about qualifications about Japanese Sake in and out of Japan.
 Please find the overview of Japanese Sake Qualification from our post in February from below;
Please find the fixed schedule and information about Sake Qualification from SSI 2020 as of June 2020.
Sake Service Institute
Sake Service Institute(SSI) provide courses and qualification for Sake professionals in the world market.
There are various courses and qualifications regarding Japanese alcohol such as Sake and Shochu, but this time ikki organise information about "International Kikisakeshi" and "Sake Navigator".
*The information listed below is the information available in June 2020.
International Kikisakeshi
TOKYO
Exam
6/20 FBO Academy
6/21 FBO Academy
7/15 FBO Academy
7/16 FBO Academy
7/18 FBO Academy
7/19 FBO Academy
9/16 FBO Academy
9/17 FBO Academy
9/19 FBO Academy
9/20 FBO Academy
OTHER in Japan
Exam
7/12 Osaka International Convention Center
7/13 Osaka International Convention Center
8/22 The Kanazawa Chamber of Commerce & Industry
11/29 Sapporo View Hotel
Taiwan
Course
7/5  12:00~22:00
7/11 12:00~22:00
7/19 12:00~22:00
Exam
8/23 8:30~12:00
Please check for detail from here
Hong Kong
Course
7/20~8/27 every Monday 19:00~22:15
Exam
7/11 10:00~13:00
Hong Kong Sommelier & Bartender Training College
Course
8/15,22,29 19:00~22:00
Exam
9/12 14:00~17:00
Course
9/20, 27 : 10/4  13:30~19:30
Exam
10/18 14:00~17:00
Course
10/24,31 11/7 13:30~19:30
Exam
11/21 14:00~17:00
Please check the information here
Singapore
Course
7/11~12 9:00~18:00
Exam
8/2 TBC
UK
Course
7/3~4 9:00~17:00
7/5 9:00~13:00
Exam
7/19 10:00~13:45
Course
10/9~10 9:00~17:00
10/11 9:00~13:00
Exam
10/25 10:00~13:45
Sake Navigator
Taiwan
7/21 14:30~18:00
7/28 14:30~18:00
8/11 14:00~20:30
Please find the information here