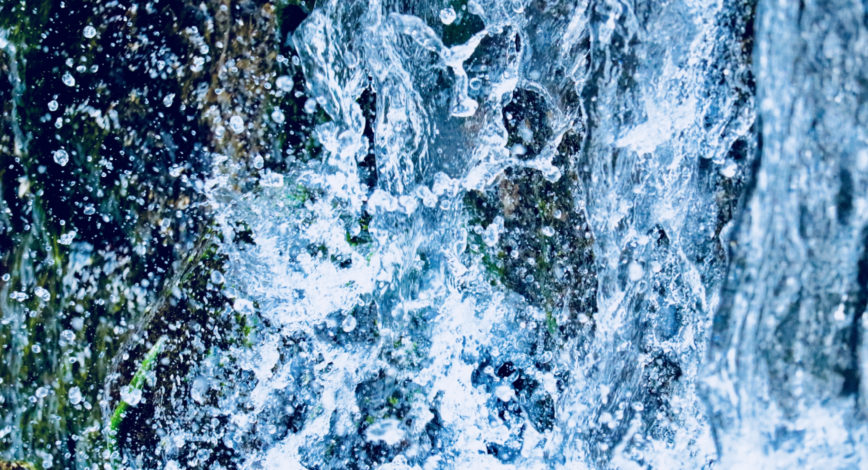 Water in Japan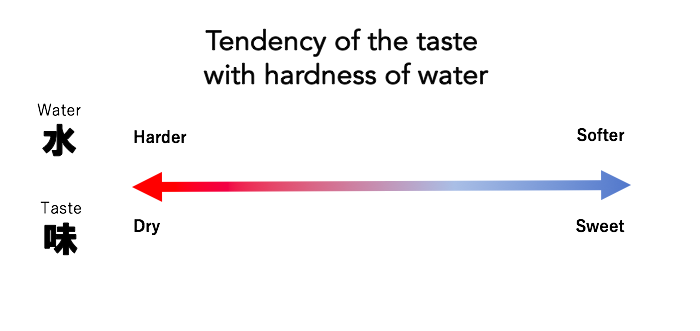 Water is also one of the most important element in sake brewing.
 From washing and soaking rice, more than half of sake is water.
 When we talk about taste, hardness is one of the indicator which decides sake taste
Hard water means more mineral inside, and harder the water it tends to be dry.
Hardness of Water in Japan
 Water in Japan is mostly in the range of Semi-hard to Soft water. Comparing to the countries in the world, it can be said that water in Japan is relatively SOFT. For example the hardness of evian water is 300 mg/l, but on average the hardness of water in Japan is  about 50 mg/l.
 Theoretically speaking, when drinking Japanese Sake people out of Japan feel soft and mild in their mouth.
Nevertheless, there is a difference in hardness even in Japan. The below is some of the example;
・Water in Nada: 100 mg/l

・Water in Fushimi: 80 mg/l

・Water in Saijo Hiroshima: 30mg/l
Ph of water in Japan
Ph is also one of the elements to judge the quality and feature of the water.