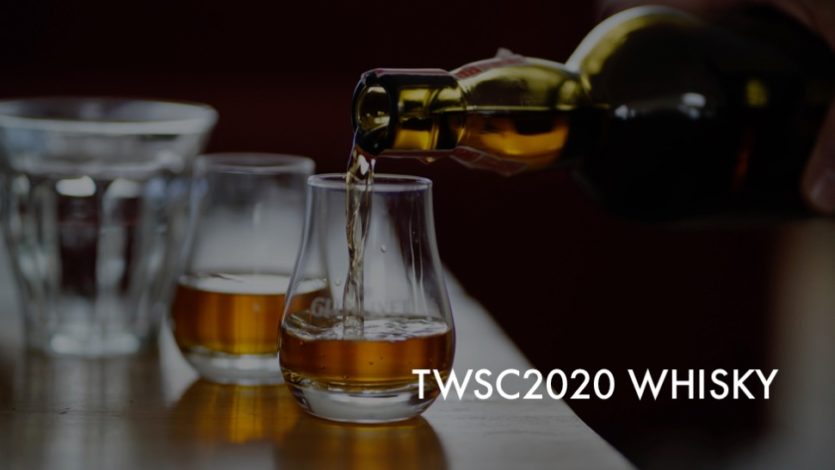 Competition
[Whisky] TOKYO WHISKY & SPIRITS COMPETITION 2020 Result / Award winning whisky

Recently, Japanese spirits are gaining recognitions and reputations, especially whisky.
Since 1929, the first Japanese whisky Suntory Shirofuda released, the technology of alcohol distillation is increasing and now Japan is one of the world 5 whisky with Scottish, American, Canadian and Irish.
There are a lot of competitions of spirits, there was no competition in Japan. So, in 2019 Tokyo Whisky & Spirits competition was started.
This year 2020, there was 2nd competition and from the competition they established SHOCHU category. 
We posted the result of Shochu category in the other article. Please find from the link below;
[Shochu] TOKYO WHISKY & SPIRITS COMPETITION 2020 Result / Award winning Shochu 焼酎
This time, ikki delivers information about Award winning Shochu in Tokyo Whisky & Spirits Competition 2020 in Whisky category.
Tokyo Whisky & Spirits Competition 2020 – Whisky category
On June 2020, there was an examination of Tokyo Whisky & Spirits Competition in the remote form due to covid-19 situation.
In Whisky and spirits section, there were 427 entries, and as a result 12 Superior Gold, 79 Gold, 154 Silver and 83 Bronze are awarded. 
In addition, from the entries, Best of Best 12 products were selected.(8 whisky and 4 spirits)
This time we deliver the result of whisky only. The rest of the results will be posted soon.
Please find the result of Superior Gold, Gold and Best of Best whisky from whisky and spirits section as below:
Whisky result
Superior Gold
Glenfarclas 1997 22 Years Old The Family Reserve / SCOTLAND

Tomatin 30 Years Old / SCOTLAND

The Essence of Suntory Whisky Yamazaki Distillery Refill Sherry Cask 5 / JAPAN

Komagatake 1991 28 Years Old Single Cask No.160 / JAPAN

Rittenhouse Rye Bottled In Bond / U.S.A

Kavalan Solist Ex-Bourbon / TAIWAN

Kavalan Solist Oloroso Sherry / TAIWAN

Kavalan Solist Vinho Barrique / TAIWAN

Jean Fillioux Christophe Fillioux No.1 / FRANCE

Cane Island Nicaragua 12 Years Old Single Estate / REPUBLIC OF NICARAGUA

Ron Abuelo Finish Collection XV Oloroso / PANAMA

Don Julio Anejo / MEXICO
Gold
Arran 10 Years Old / SCOTLAND
Arran 18 Years Old / SCOTLAND
Bowmore 15 Years Old / SCOTLAND
Bowmore 18 Years Old / SCOTLAND
Cardhu 18 Years Old / SCOTLAND
Glenfarclas 15 Years Old / SCOTLAND
Glenfarclas 25 Years Old / SCOTLAND
Glenfiddich 18 Years Old Small Batch Reserve 40% / SCOTLAND
Glenfiddich 21 Years Old / SCOTLAND
Glen Grant 18 Years Old / SCOTLAND
Glenmorangie 18 Years Old / SCOTLAND
Glenmorangie Nectar D'or Sauternes Cask Finish / SCOTLAND
Glen Scotia 18 Years Old / SCOTLAND
Loch Lomond 12 Years Old / SCOTLAND
Mortlach 20 Years Old / SCOTLAND
The Singleton Dufftown 18 Years Old / SCOTLAND
Tomatin 18 Years Old / SCOTLAND
Tomatin 2010 Cask No.396 Bottled Exclusive for Bar P-Coat / SCOTLAND
Johnnie Walker 18 Years Old / SCOTLAND
Johnnie Walker Wine Cask Blend / SCOTLAND
The Essence of Suntory Whisky Yamazaki Distillery Montilla Wine Cask / JAPAN
The Essence of Suntory Whisky Yamazaki Distillery Spanish Oak / JAPAN
Hakushu 18 Years Old / JAPAN
Ichiro's Malt Chichibu On The Way 2019 / JAPAN
Ichiro's Malt Chuchibu 2012 7 Years Old for Whisky Talk Fukuoka 2019 / JAPAN
Komagatake 2013 6 Years Old Single Cask No.1689 / JAPAN
Komagatake Tsunuki Aging 2019 / JAPAN
Mars Shinshu 2013 5 Years Old for Whisky Talk Fukuoka 2019 / JAPAN
Yamazaki 12 Years Old / JAPAN
Yamazaki 18 Years Old / JAPAN
Hibiki 21 Years Old / JAPAN
Ichiro's Malt & Grain Japanese Blended Limited Edition 2020 / JAPAN
Ken's Choice Jazz instrumental SAXOPHONE / U.S.A
Wild Turkey Rare Breed / U.S.A
Wild Turkey Master's Keep Cornerstone / U.S.A
Woodford Reserve Rye / U.S.A
Westland American Oak / U.S.A
Kavalan Concertmaster Port Cask Finish / TAIWAN
Kavalan Concertmaster Sherry Cask Finish / TAIWAN
Kavalan Distillery Reserve Peaty Cask / TAIWAN
Kavalan Distillery Reserve Rum Cask / TAIWAN
Kavalan King Car Conductor / TAIWAN
Kavalan Oloroso Sherry Oak / TAIWAN
Kavalan Solist Fino Sherry / TAIWAN
Kavalan Solist Port / TAIWAN
Kavalan Solist Rum Cask Yamaichi Original Bottle / TAIWAN
Omar Peated Bourbon Cask No.11140745 / TAIWAN
BEST of BEST
Glenfarclas 1997 22 Years Old The Family Reserve / SCOTLAND

Tomatin 30 Years Old / SCOTLAND

The Essence of Suntory Whisky Yamazaki Distillery Refill Sherry Cask / SCOTLAND

Komagatake 1991 28 Years Old Single Cask No.160 / SCOTLAND

Rittenhouse Rye Bottled In Bond / U.S.A

Kavalan Solist Ex-Bourbon / TAIWAN

Kavalan Solist Oloroso Sherry / TAIWAN

Kavalan Solist Vinho Barrique / TAIWAN