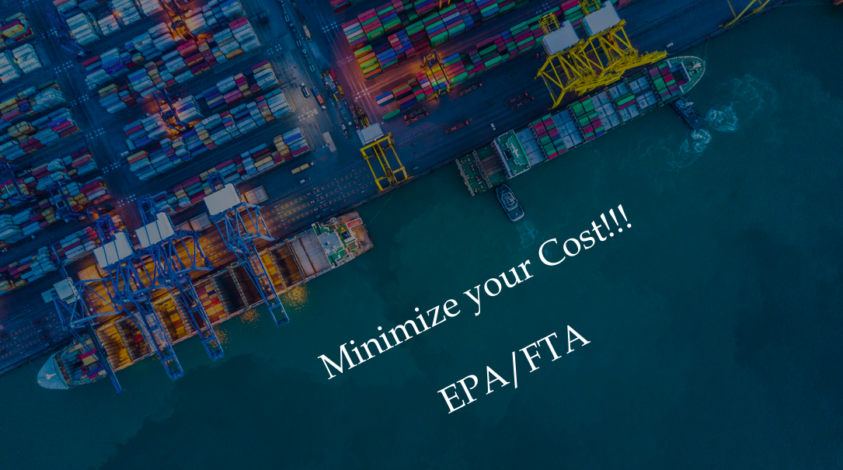 Trade
Minimize your cost! ~ what is EPA? FTA? ~ / Knowledge for Japanese Sake trading

When you would like to start a trading, you need to check the cost in order to make a profit for your business. Product cost, freight cost, tax… You have all sorts of costs you need to check in advance. Nevertheless, if there is an agreement between the countries, there is a cost which you can eliminate.
Custom duty
Have you ever heard of the term "FTA" or "EPA"?
FTA stands for Free Trade Agreement and EPA stand for Economic Partnership Agreement. If your country and Japan agreed on FTA or EPA, you can apply to reduce or totally eliminate the custom duty.
Let's check 1 of the example.
Switzerland Case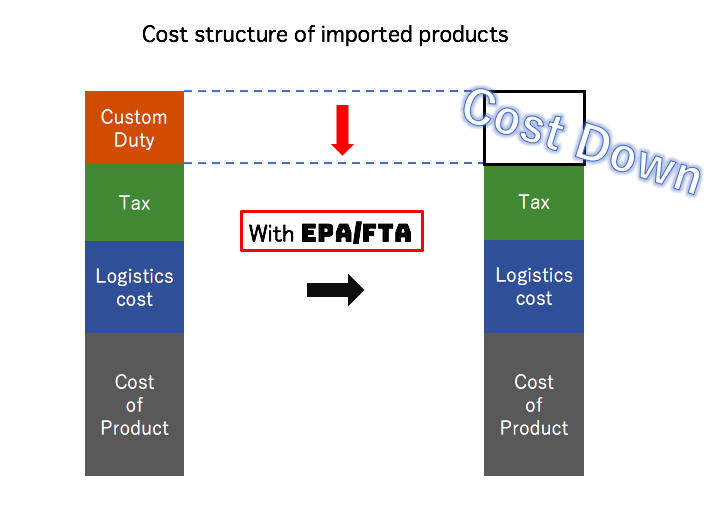 Switzerland and Japan have been agreed on EPA for a long time since 2009.
When you do not apply, for example, you need approximately 20JPY of custom duty to pay in Switzerland for 720ml Japanese Sake as above.
It is only 20 JPY but if you imported 10,000 bottles, it will be 200,000 JPY and you cannot ignore this difference.
FTA EPA at 2019
Like Switzerland, there are 18 countries or districts which signed EPA already, and 7 to go as below;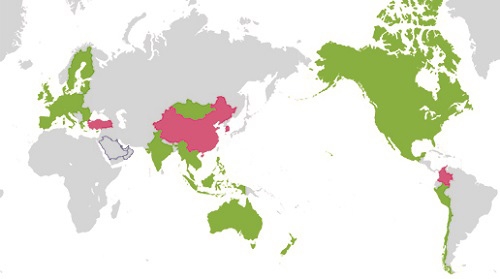 (Ref. MOFA Japan)
Signed
Japan-Singapore EPA
Japan-Mexico EPA
Japan-Malaysia EPA
Japan-Chile EPA
Japan-Thailand EPA
Japan-Indonesia EPA
Japan-Brunei EPA
Japan-ASEAN EPA
Japan-Philippines EPA
Japan-Switzerland EPA
Japan-Vietnam EPA
Japan-India EPA
Japan-Peru EPA
Japan-Australia EPA
Japan-Mongolia EPA
TPP12
TPP11
Japan-EU EPA
Under negotiation
Japan-Canada EPA
Japan-Colombia EPA
Japan-China-Korea FTA
RCEP
Japan-Turkey EPA
Japan-GCC FTA
Japan-Korea EPA
Now you understand what is EPA/FTA and why you need to know in advance.
Next, you need to know "HOW" you can down the cost.
Please see next article to know how you apply in detail.
Kindly wait for an update.
There are useful links to check abut law or custom duty in our "USEFUL LINKS", so please check our this page as well.
Thank you for your time.