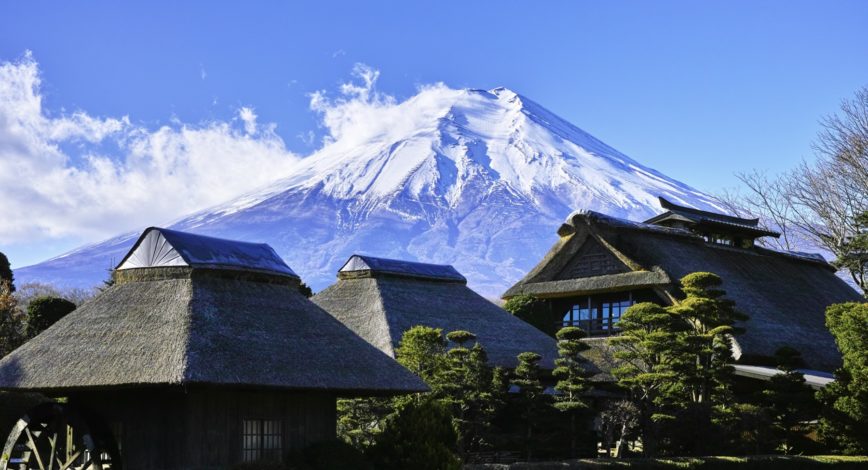 Mountains
There are a lot of mountain region, range and highland in Japan, as about 70% of the land is mountain area.
These mountains provide clean water and grow green in the islands.
Please understand about water additionally through understanding geographical mountain locations.
 1. Kitami mountain region
 Mountain region, such as Teshiodake, runs from North to South in North East of Hokkaido.
It is a watershed dividing sea of Japan side and sea of Okhotsk. Getting lower as it goes North East.
 2. Ishikari mountain region
 Located at the center of Hokkaido. Ishikari-dake has the highest peak.
It forms a watershed dividing pacific ocean side, sea of Japan side and sea of Okhotsk side
 3. Yubari mountain range
 Mountain range in central area of Hokkaido. Coal mining used be popular and supported heavy industries.
It brings high level of mineral to Yubari rive, so agricultures are popular around the river.
 4. Hidaka mountain region
 Mountain region at south of Hokkaido. Forming a cirque from ice age at the top of mountains
It brings plenty of water to Saru river, Shizunai river and Shinkan river
 5. Shirakami mountain region
 Registered as World Heritage due to its beech forest. It runs from South West of Aomori to North West of Akita.
This beech forest has high water holding capacity and so-called green dam.
 6. Dewa mountain region
 located over Aomori, Akita and Yamagata. It forms Yokote basin and Shinjo basin at the foot.
It also has beech forest, and it snows heavily due to seasonal wind from sea of Japan in winter
 7. Ouu mountain region
 Running 500km from North to South at the middle of Tohku.
It runs through prefectural border, and also separate climatic province of sea of Japan side and pacific ocean side.
 8. Kitagami highland
 Located at East of Iwate prefecture. This highland is used as a rangeland of animals such as horse.
highland plants are living and an antelope, which is registered as a natural monument, also lives.
 9. Abukuma highland
 Running from Abukuma river in Miyagi to Kuji river in Ibaragi for 170km. Most of the highland located in Fukushima
Relatively gentle. Not much rain, snow throughout years.
 10. Echigo mountain range
 Running in Niigata and Fukushima prefecture. It has 2 national parks
it forms a watershed of Shinano river and Agano river in sea of Japan side and Tone river in pacific ocean side.
 11. Kanto mountain region
 Separating Kanto and Chubu. North area is Chichibu mountain region and south area is Tanzawa mountain region which are smaller regions
It is a water source of a lot of rivers in Kanto and Chubu: Tone river, Arakawa river, Tama river, Sagami river and more.
 12. Hida mountain range
 Located in North of Chubu, and so-called North alps.
Most of the area is a national park.
 13. Kiso mountain range
 Running from south to north at the middle of Honshu island, so-called Middle alps
There are 4 lakes, such as Suwa lake, and suppling water to Kiso river and Tenryu river
 14. Akaishi mountain range
 The last alps of Japan, South alps.
It has second highest mountain called Kitadake, and most of the area is a national park
 15. Kii mountain region
 Occupying southern half of Kii peninsula at south of Kink
It has a secret place for Kumano faith, and is a world heritage.
 16. Chugoku mountain region
 Running from West to East in Chugoku and separation climatic province in north and south.
supplying many river in the area, but mountain region itself is not so high and there are a lot of plains at the foot.
 17. Sanuki mountain range
 Mountain range located North East of Shikoku
Located at the prefectural border of Kagawa and Tokushima.
 18. Shikoku mountain region
 Running from west to east in the middle of Shikoku and separation climatic province in north and south
In Ehime, there are many mountains with high water holding capacity, so agriculture is popular in this area
 19. Tsukushi mountain region
 Located in Fukuoka, Saga and Nagasaki. As it has been eroded uniquely, it has unique geographical figure.
At North it has a mountain with more than 1000m elevation, but in south it has a plans widely.
 20. Kyushu mountain region
 Steep mountain range runs from south to west at South of Kyushu
It has 3 living volcanos: Aso mountain, Unzendake and Sakurajima