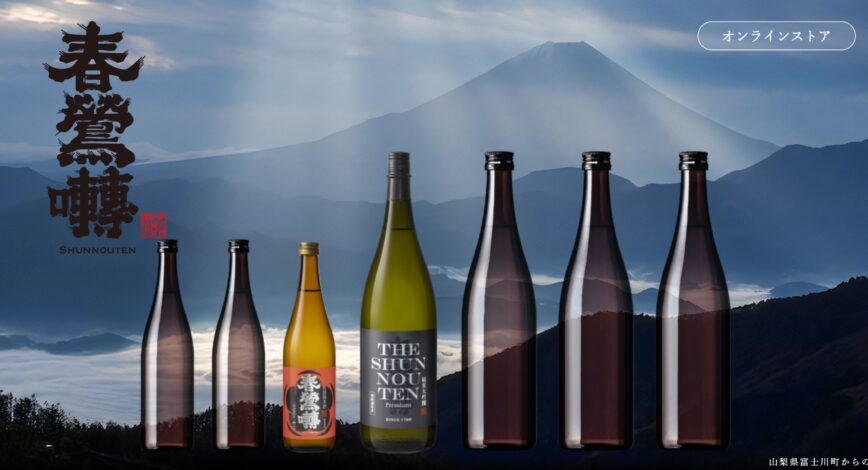 Press
Yorozuya Jozoten – Release of new products and a launch of new brand
 On 1st September, Yorozuya Jozoten, Sake brewery in Fujikawa cho Yamanashi prefecture, officially announce the release of new products and rebranding of their signature brand [SHUNNOTEN 春鶯囀].
Aim of rebranding SHUNNOTEN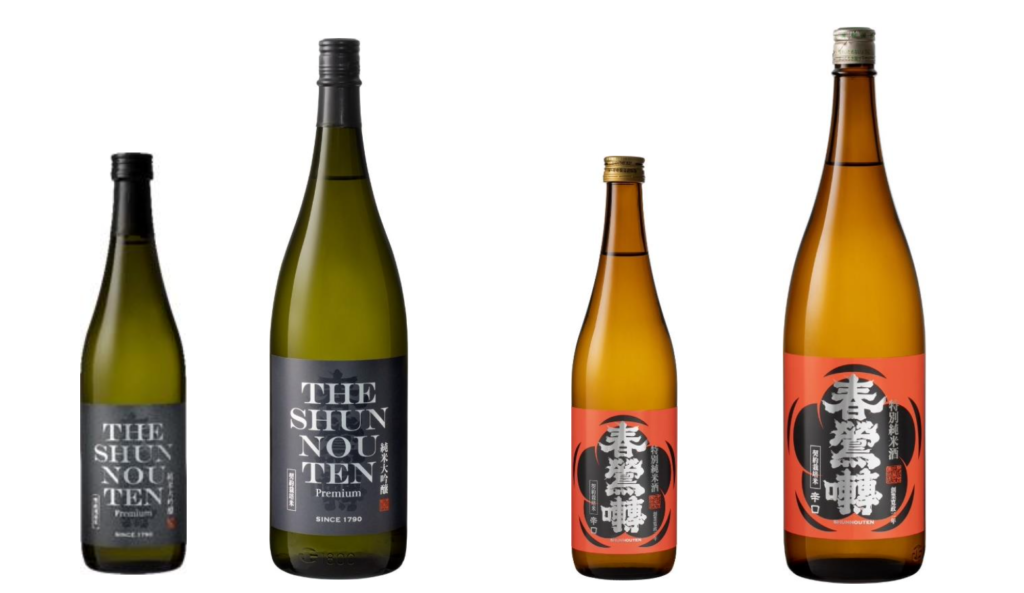 So far, the labels of Shunnoten were designed in various patterns according to the concept and historical story behind to deliver our thoughts on the label design.
 From these 2 new products released now, we decided to make the label design consistent in order to make people aware of Shunnoten by the label desing. The new products released ahead of the total rebranding of Shunnoten in the coming year.
New products
SHUNNOTEN Junmai Daiginjo (on the left)
 – 100% use of Yamada Nishiki with the polishig ratio at 50%. Gentle ginjo aroma, sharp kire and rich umami of rice.
SHUNNOTEN Tokubetsu Junmia (on the right)
 – 100% use of Tamasakae with the polishing ratio at 60%. Light, sharp and dry taste. Strong rice umami. Ideal for kansake.
---
Brewery Info

Name of Brewery: Yorozuya Jozoten
Location: Fujikawa cho, Yamanashi prefecture
Signature brand: SHUNNOTEN