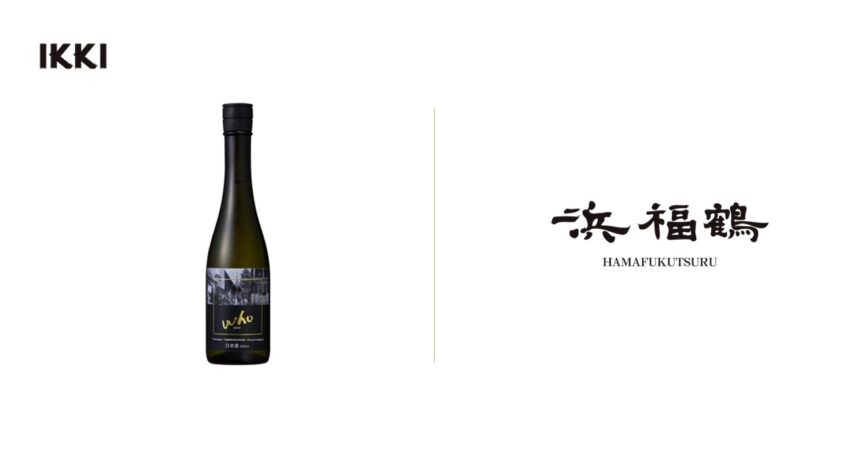 Sake to know
WHO Daiginjo Omachi : Nada Hamafukutsuru (Hyogo)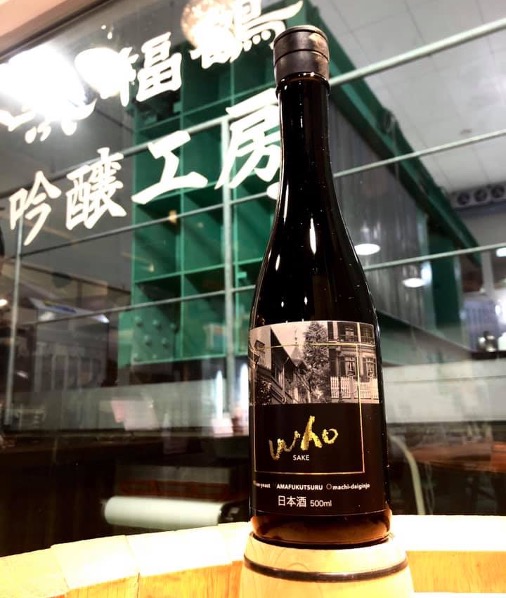 Have you ever heard of traditional, but also innovative Sake brewery in Nada area called "Hamafukutsuru 浜福鶴"?  Hamafukutsuru is located in one of the district Uozaki gou in Nada Gogou with large breweries, which hold National Brands. Hamafukutsuru has been brewing Sake as a local brewery JIZAKE GURA, but never stop challenging to create New product and catch the trend of the market. WHO Daiginjo Omachi is Sake with New concept inspired by Western culture, like the port of Kobe.
 This time, ikki introduces "WHO Daiginjo Omachi" for you as SAKE TO KNOW.
Nada Hamafukutsuru 灘 浜福鶴

 Although many major sake brewers in the Uozaki district boast of their market shares, we, as a local brewery, have retained the uniqueness of our "Fukutsuru" brand and have remained true to the taste of our sake, which is much appreciated, regardless of our size or scale. Up until the 1950s, Uozaki beach still retained the elegant atmosphere of a long, white sandy beach dotted with green pine, and our brewery fronted on the beach at a distance of 50 meters, epitomizing the appropriate appellation of "cranes fly and good fortune comes."
 Despite the adverse market condition we faced as the time passed, we have continued to offer premier Japanese sake throughout our history of sake brewing. Thanks to the efforts of the management and sake brewing experts during those days, as well as the patronage of many customers, we have been able to engage in sake brewing on a long-term basis.
WHO Daiginjo Omachi
 Since the opening of its port in 1868, Kobe has actively incorporated Western culture into the life and culture of the Japanese people, which has been widely accepted. "Who" was created as a Daiginjo sake brewed with wine yeast to spread the enjoyment of traditional Japanese sake to a wider range of people in a variety of settings. "Who" is characterized by its banana-like aroma and a fruit-like acidity that is unexpected in a sake, with a tantalizing balance.
*The 300ml product is unfiltered.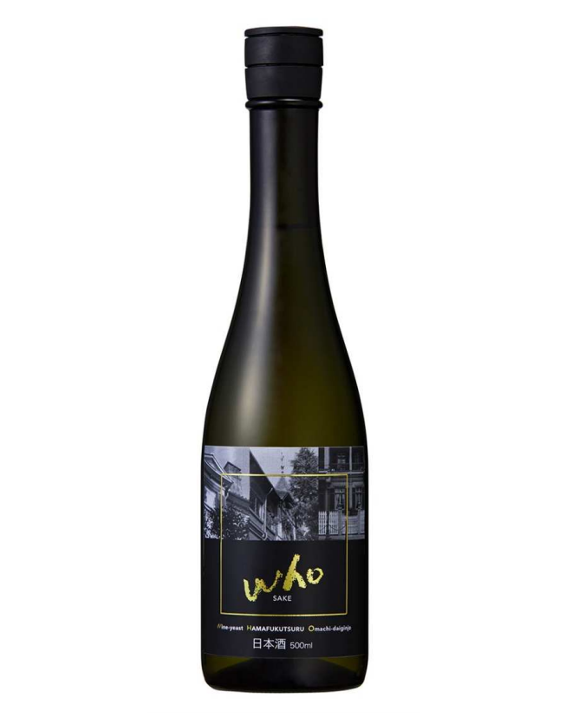 Brand : WHO Daiginjo Omachi
Class : Daiginjo
Volume : 300ml / 500ml
Alc.% : 13%
Rice : Omachi
Brewery Info

株式会社小山酒造本家 灘浜福鶴蔵 / Koayama Shuzo Honke Co., Ltd. Nada Hamafukutsurugura
HP : http://www.morishou.co.jp/
Representative Brand : 空蔵 [Kuzo]
If you have an interest in this product. Please click the banner below to contact us.