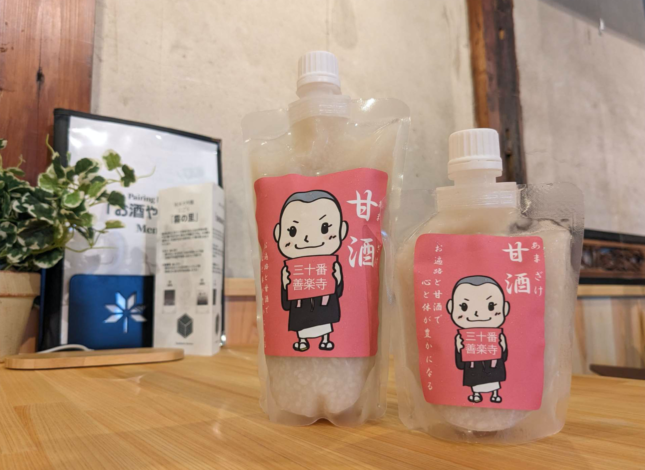 Press
"Toji no Amazake" brewed in Sauna brewery

fumimoto brewery 文本酒造株式会社
(文本酒造株式会社, HQ:Shimanto-machi, Takaoka-gun, Kochi Prefecture) is launching 2 products, 'Toji-no Amazake' and 'Zenrakuji(-Temple)' simultaneously. Toji-no-amazake is amazake with rice koji made from local branded rice of Niida Rice.
Zenrakuji-Temple is 30th soul spot in the Shikoku Region.
Made using polished rice just as the Sake production, the drinks have rather clear, naturally sweet, refreshing flavours. There is no alcohol containt, so it can be consumed by those who do not take alcohol. The amazake is produced in a special sauna-like room placed in the Sake brewery. Products can also be ordered under original designs through our website https://fumimoto.jp/ .
Unique method of production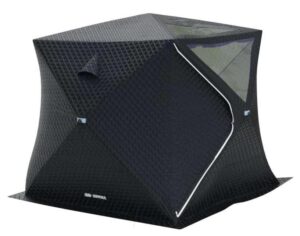 To make amazake, the temperature needs to be kept stable for the entire night.
The specialized equipment to stabilize the temperature is expensive and it small breweries cannot always afford it. Therefore, alternatively, the brewery performs the amazake production in a amazake-exclusive sauna situated within the Sake brewery.
Points of sales
Boutique at fumimoto brewery
Address: 4-23 Honmachi, Shimanto-machi, Takaoka-gun, Kochi Pref.
Closed on Mondays and Tuesdays (except for public holidays)
11:00~20:00 on Wednesdays and Thursdays
11:00~21:00 Fridays, Saturdays, and before public holidays
11:00~17:00 Sundays and public holidays
fumimoto brewery website
24 hours, 365 days
Zenrakuji-Temple (payment office)
Address: 2-23-11 Ikkushinane, Kochi City, Kochi Pref.
7:00-16:00 (365 days)
Product / Price(incl. tax)
Toji-no-amazake 160ml 600yen, 400ml 1200yen, 650ml 1800yen
Zwnrakuji amazke 160ml 600yen, 400ml 1200yen
https://prtimes.jp/main/html/rd/p/000000007.000118766.html