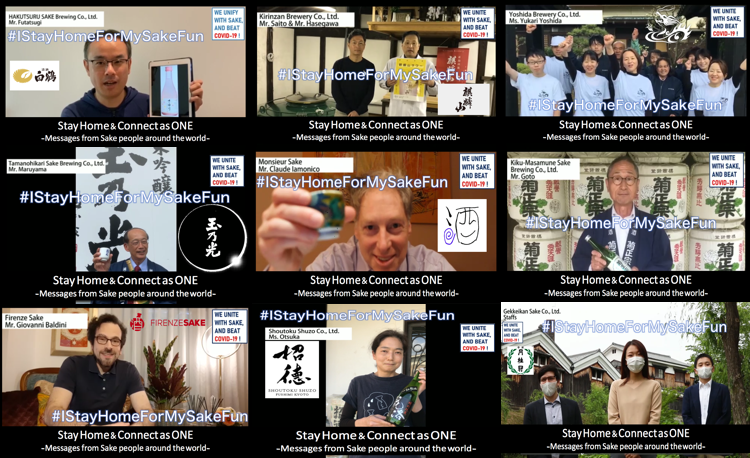 In Depth
Stay Home & Connect as One / AGAINST Corona campaign #IStayHomeForMySakeFun
 In Japan, the situation about Coronavirus is getting recovered everyday. 
 On 16th April Japanese government decided to declare the state of emergency, which apply to all prefectures in Japan, and the movement of people was regulated. Almost every sectors of business in Japan was affected by the situation, and food-service industry was not an exception. There was an uncountable number of closure of restaurants and with the number of closed restaurants increased, the consumption of alcohol beverage including Sake decreased.
 On 14th May, the government decided to lift the state of emergency in 39 prefectures out of 47 prefectures, and 25th lifted for all the prefectures.
 On 26th, the movement of people and economy start to get recovered in Japan. The situation is heading for the better.
 Nevertheless, when we look at the situation in the world scale, it is difficult to say the situation is getting better. People will be forced to stay home to avoid the spread of pandemic disease.
 To encourage people to stay home, ikki started the campaign #IStayHomeForMySakeFun. We hope the situation will get better as soon as possible, and Sake can be 1 of the entertainment which encourage you to stay home to prevent the disease on Youtube
 Please find the video message from the companies which agree to the campaign and gathered as one to tackle the situation in and out of Japan!
 This is a part of the messages from the companies and there will be more and more messages to be on our Youtube channel.
If you wish to participate, please send us message from CONTACT US page!
Video Messages