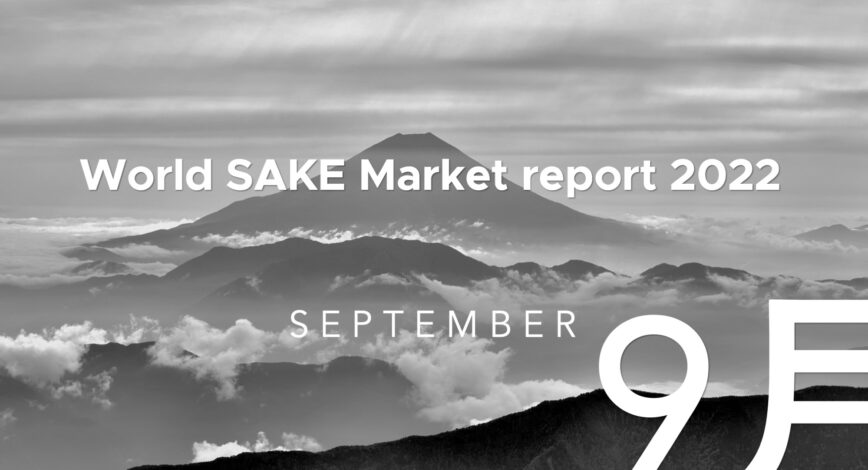 Japanese Sake market report September 2022
Please find the updating market report of the month. As the official data is available slightly late, this month ikki will deliver Japanese Sake market report of  July 2022.
To be precise, Sake on the data means exported products from Japan under HS code of 2206.00.
-Sake NEWS summary August 2022

-Total exported volume and value July 2022
-Exported amount by area July 2022
-Average FOB price July 2022

-Baltic Exchange Dry Index 2021-2022

-Exchange rate September 2022
Sake NEWS summary August 2022

First DASHI store in U.S. [DASHI OKUME Brooklyn] by KANO U.S.A. Inc. open in NY
  KANO corporation, Tsukiji Tokyo, opens Dashi store in Brooklyn Newyork. In the store you can find the Dashi pack made of natural sea products from Japan, without any additives.

2nd product from the brand "ORIGIN" from Nishi Shuzo
 Nishi Shuzo, Sake and Shochu manufacturer in Hioki, Kagoshima, releases New products "Flower Gin" from their new brands ORIGIN.

Japanese porcelain Setoyaki × Marianne Hallberg from Sweden
 Sake tools designed by Swedish potter Marianne Hallberg sold in the online store by Tonkachi.

Tea blended Sake RTD "SAKE TEA" 
 Ludens, Minami Sanju Tokyo, releases "SAKE TEA" blended low alcoholic beverage made of Sake and tea and held a pairing event on September.

First city Winery in Kyushu island "Hakata Wine Jozojo" open
 Hakata Wine Jozojo, the first city winery in Kyushu island releases their first batch which made of Syrah from Australia.
(Ref. PRTIMES)
Summary of the world Sake market July 2022
On July, the world Sake market slowed down. Volume and value both dropped compared to June. It may have been caused by rapid increase in number of covid patients in Japan. In addition, the deflation of JPY has been accelerated  since this month. Nevertheless on the number, BDI decrease to the level below before covid.
Total exported volume and value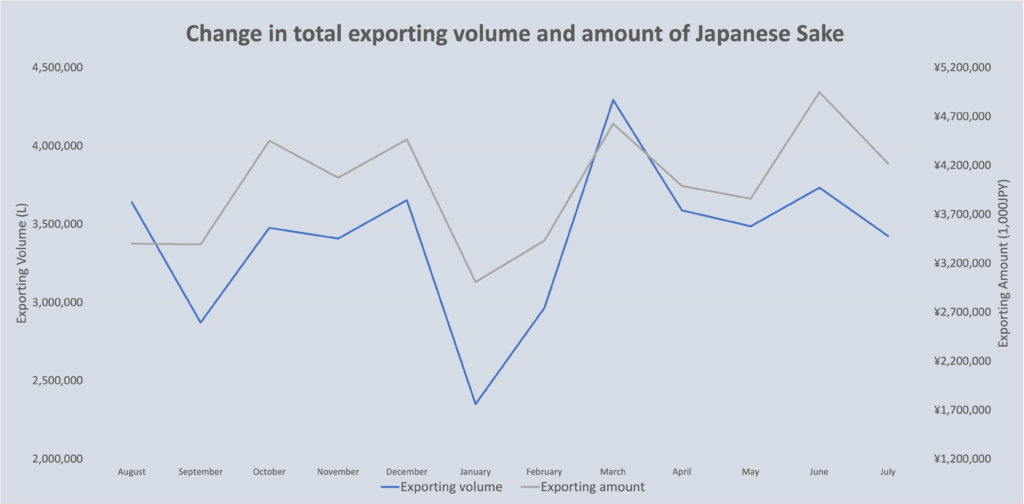 Exported amount by area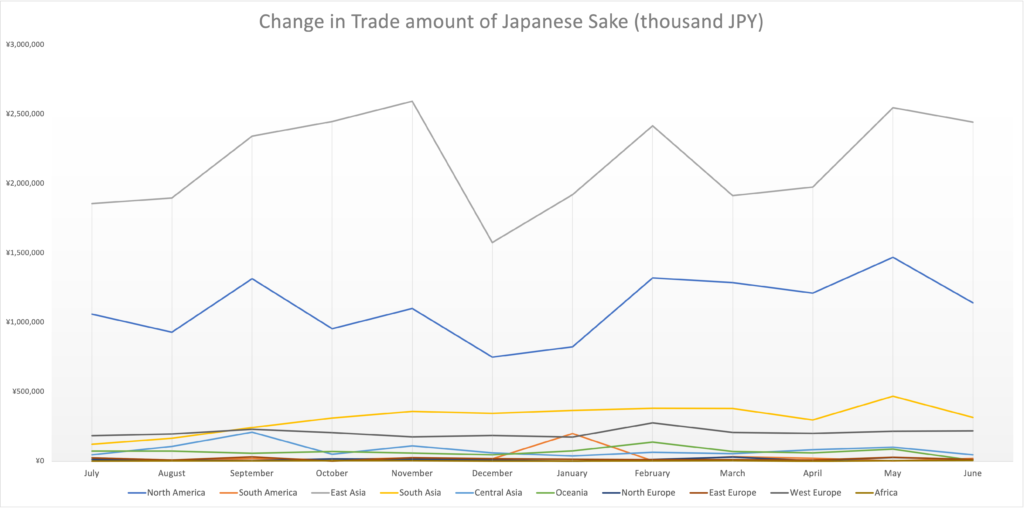 Average FOB price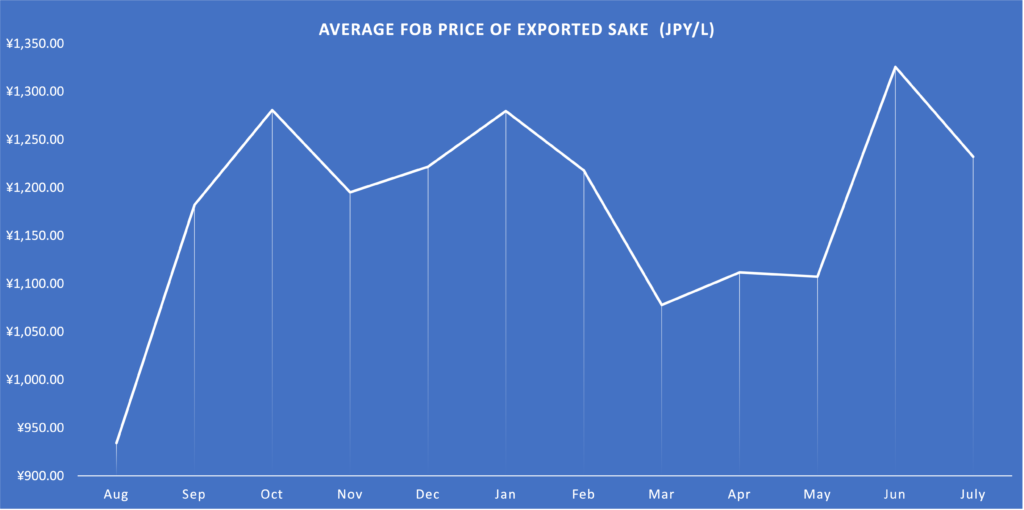 Baltic Exchange Dry Index 2021-2022

Exchange rate JPY/USD EUR