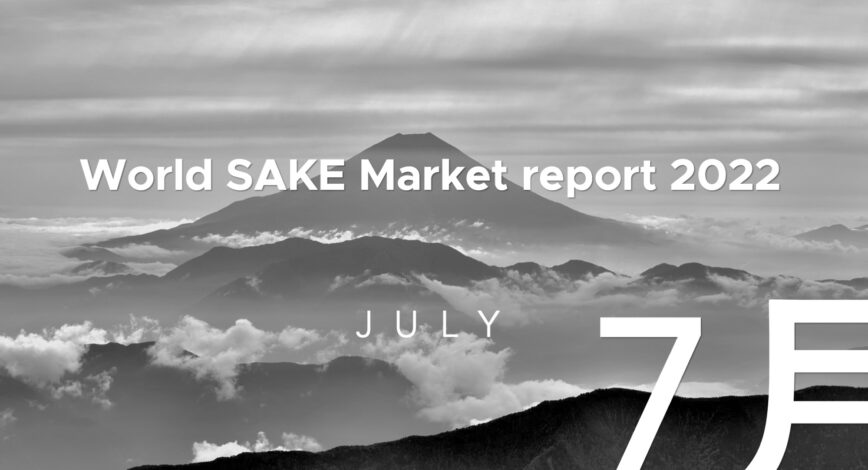 Japanese Sake market report July 2022
Please find the updating market report of the month. As the official data is available slightly late, this month ikki will deliver Japanese Sake market report of  May 2022.
To be precise, Sake on the data means exported products from Japan under HS code of 2206.00.
-Sake NEWS summary June 2022

-Total exported volume and value May 2022
-Exported amount by area May 2022
-Average FOB price May 2022

-Baltic Exchange Dry Index 2021-2022

-Exchange rate July 2022
Sake NEWS summary June 2022

Beer cocktail base "Beer Ball" from Suntory
 Suntory releases the new style beverage in the segment of beer, which they are famous for their original brand [Premium malt]. "Beer Ball" is a base of beer and you can adjust the alcoholic percentage of beer by dilute the base(16%) with sparkling water.

Drinkable Sake Dictionary from Mitsutake
 Mistustake Shuzojo, Sake brewery in Saga released Drinkable Sake Dictionary using their signature brand Mitsutake. It took more than 1 year of preparation, and it allows to experience Sake brewing process.

MOCKTERIA – Non alcoholic bar for pregnant –
 QBB Cheese from Kobe, which is famous for the processed cheese babycheese, open Mocktail (non alcoholic cocktail) bar in Kobe for limited time.

Chocolate liqueur "Chocolate mint at 9 p.m."
KURAND, operating Online store of Japanese Sake, releases Chocolate liqueur called Chocolate mint at 9 p.m. for the occasion of after dinner to enjoy.
(Ref. PRTIMES)
Total exported volume and value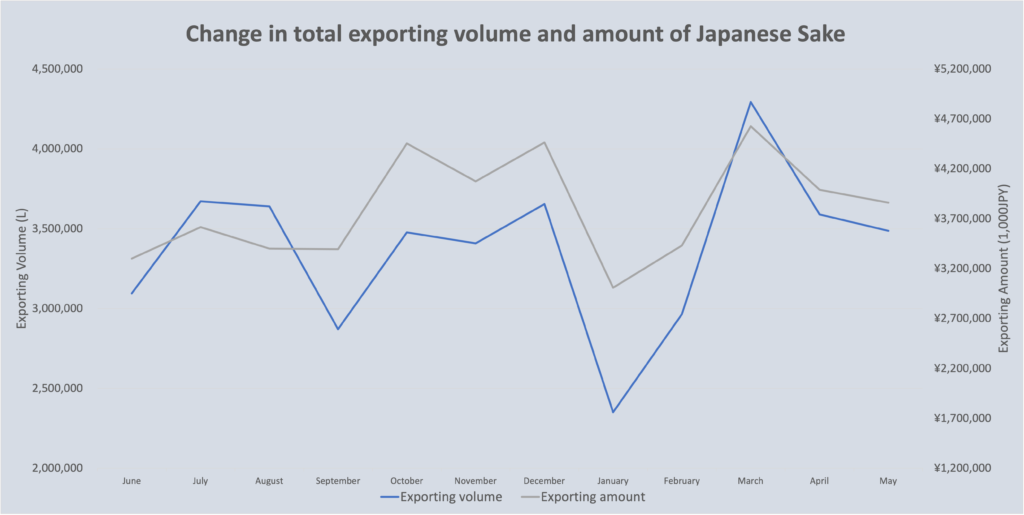 Exported amount by area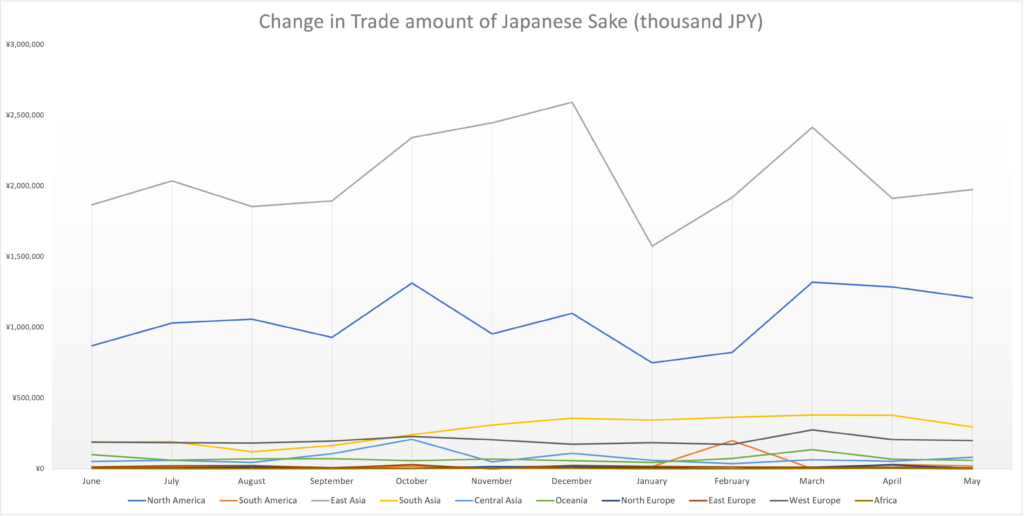 Average FOB price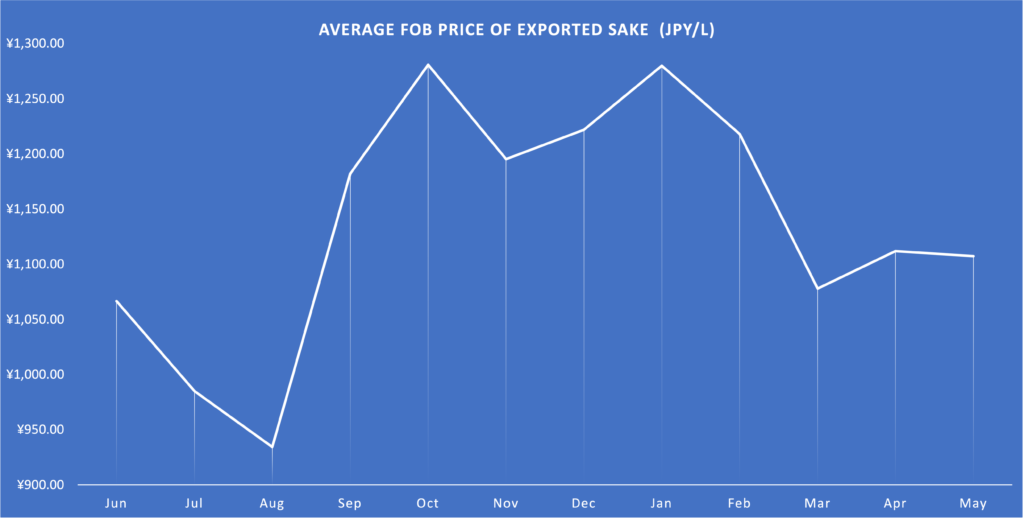 Baltic Exchange Dry Index 2021-2022

Exchange rate JPY/USD EUR