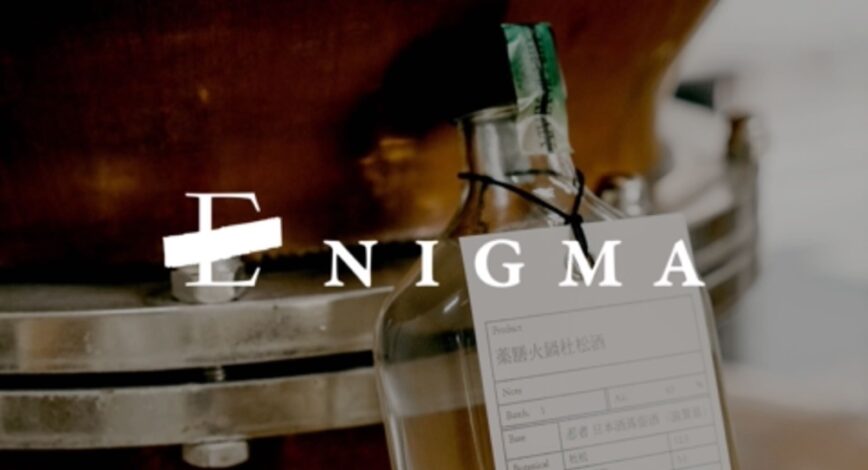 Press
Monthly subscription program of 'Spirits Mate' is re-launched. ENIGMA series to test the possibilities of ingredients are now included in the program.

  The Ethical Spirits & Co (based in Taito-ward, Tokyo) has been in production of craft gin made from often-wasted ingredients, and in operation of distillation platforms targeting a circular economy. The Ethical Spirits & Co announced that the company united its current service of 'Spirits Mate' and 'Spirits Mate Premier', the subscription programs of original craft gin, to re-launch as a newly upgraded service of 'Spirits Mate'.
  The largest benefits of the new Spirits Mate program is to deliver ENIGMA series, the series produced in a small quantity with a revolutionary botanical recipes. The series ENIGMA performs as an experimental platform for the company. The company succeeded in creating original flavours of gin and absinthe by introducing interesting mixture of ingredients such as Shiitake mushrooms and Mirin (sugar-added Sake). The company features green gin which is made with the unused layers of tea leaves, and the gin made from orris root delivering a sensation of London style dry flavours, which both have soft flavours typical to ethical gin.
ENIGMA was previously available exclusively to the subscribing members. This time the company built opportunities for non-subscribers to taste it, aiming to recruit new members to the Spirits Mate program by approaching to the wider audience.
Official website of the Spirits Mate:https://spiritsmates.ethicalspirits.jp/
ENIGMA: a series to experiment the possibilities of ingredients in a small quantity
ENIGMA was named after a coding machine used by the Nazis German army. Just as various rotors are complexly entangled to produce a countless codes, its naming intends to reclaim the philosophy of ENIGMA series where the base spirits, botanical elements, distillation methods and distiller complexly relate to each other to develop unlimited flavours.
Using revolutionary botanical elements to discover values of new ingredients as an experiment, ENIGMA brought the ideology of ethical spirits "Starring the hidden gem" to reality. The representative past work include: 'CACAO ÉTHIQUE+ ' with a use of rich-flavoured tonka beans, and 'SIITAKE ÉTHIQUE' with a use of highly-scented mushroom stem.
Previously the purchasing opportunities for ENIGMA series were limited to subscription members. A new initiative was brought into action on 19 April 2023 : ENIGMA became avaialble to public at the company's online store, Tokyo River Side Distillation Site Annex Store, Bar & Dining Stage, in a limited quantity every month. 3-flavour-set of ENIGMA named ENIGMA Discovery Set (30ml×3) from the past sales will soon be re-launched.
The Ethical Spirits & Co
CEO : Yuya Yamamoto
Co-founders: Rie Uozumi, Chikara Ono, Saki Kato, Ayumu Yamaguchi
Address: 3-9-3, 4F Kuramae, Taito-ward, Tokyo, 111-0051
Corporate website: https://ethicalspirits.jp/
Ref. https://prtimes.jp/main/html/rd/p/000000053.000054781.html