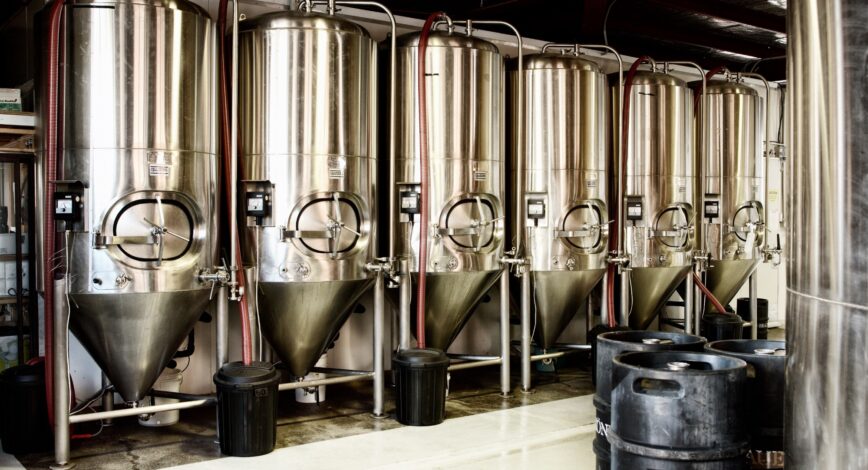 Sake
Micro-breweries – the latest trend in Japanese alcoholic scene
 Through an update of the Japanese Liquor Tax Law in 1994, the minimum annual production lot for beers was lowered. The change was followed by so-called, a 'craft beer boom', and it became an important turning point for micro-breweries to become popular. Do you know that there are more and more micro-breweries that produce Sake these days? In this article, let us focus on micro-breweries of Sake!
What are the micro-breweries?

   In general, micro-breweries are known as small-sized production sites for beers. Micro-breweries promote high quality and varieties of beers, whereas large-sized productions focus on the mass produced, low-cost beers which largely depend on advertisements under their marketing strategies.
   In the United States, micro-brewery is defined as "brewery that produces less than 15,000 barrels (1.8 million liters) where 75% of its production is vented to exterior parties". In 1980s, micro-breweries made a hit in the United States and their styles have been spread over the world. Beers made at micro-breweries are called craft beers.
Micro-breweries in Japan

   The Japanese Liquor Tax Law was amended in 1994 to drastically reduce the minimum production requirement for the beer production from 2000 kl to 60 kl, which encouraged a set-up of small-sized production sites.
   However, the problem of high tax remained. Japanese alcohol tax is set relatively high compared to other countries. For instance, it is 10 times higher than that of the United States. Besides, in the United States, it is possible to start the alcohol production as a home-brewer so people have smaller burdens to start the beer production. They can start brewing activities just like a hobby. On the other hand, in Japan, where there is no habit of building a home-brewery, working experiences at breweries and being equipped with basic knowledge on beer production are essential before a business set-up. What is worse, a license is required for the production of alcoholic beverages containing more than 1% of alcohol. Activities are highly regulated.
   Moreover, license itself costs 150,000 yen for the production of 1 beverage item. Once the payment and application are made, there will be an inspection to confirm whether the site can meet the annual minimum production requirement of 60 kl. When approved, the permit is given after 2-3 months. The application process requires a large amount of expenses and patience, so people who apply need to be fully prepared to continue it as business. Unlike the US and other countries, setting up micro-breweries in Japan still requires high-level of determination, and cannot be done solely with motivation to do so, unfortunately.
Craft Sake is now on the spotlight

   After 2004, the popularity of craft beers is on the rise. Any drinks in this similar concept of craft-made place high importance to quality, ingredients, production methods and originality to add extra values. Following the boom of craft beers, craft Sake is drawing attention these days.
   Craft Sake is produced in the basic method of Sake first, and fruits and herbs are added at a later stage. It falls into "other types of distilled alcohol", not exactly under the category of Sake according to the liquor tax law.
   New licenses for Sake production are no longer issued in Japan. For production of "other types of distilled alcohol", the minimum production lot is 6 kl/year. Small-sized breweries even in downtowns are allowed to produce alcoholic beverages. Strict regulations of Sake are not applied to craft Sake even though they are also made from rice. Thus craft Sake can aim at variations are innovations from the traditional Sake. If you look for new experiences, check out craft Sake!
Representing examples of craft Sake breweries

WAKAZE
   Wakaze with a motivation of "Sake to the world", built a craft Sake brewery in the suburbs of Paris. Its ingredients, namely rice, water, koji and kobo are all grown in France. Interestingly, it decided to use kobo of French wine, after a long period of trials. Other steps of Sake production remain the same as what is performed in Japan. Wakaze seeks to break the frame of traditional Sake and challenges to introduce new tastes.
Ine to Agave
   Ine to Agave built a craft Sake brewery in Akita, Japan. License of Sake production is no longer issued, so it is almost impossible to open a new brewery. However, exceptions emerged. Good news is that the permission is now granted to the business that produces Sake exclusively for an export. Ine to Agave targets customers abroad and produces Sake from naturally grown rice. No fertilizer is used to produce rice, so the rice has narrower layer of protein on its grain surface. Thus even at a lower polishing ratio, like 90%, unpleasant flavours rarely appear inside Sake. The brewery hopes to bring a new wind to the Sake industry through innovative solutions. It even questions the current system of licenses that hinder the establishments of new breweries and it is eager to challenge it.
LIBLOM
   LIBLOM opened a site consisting of a combination of brewery and a bar in the downtown of Fukuoka to help familiarize local population with Sake culture. The brewery produces creative Sake hoping to attract the younger generations. For instance, it experimentally produces Shubo full of lemon juice, or add edible flowers into Moromi to give floral tastes to Sake, to challenge the conventional Sake making. The ultimate goal is to open a brewery in Italy to start Sake production there. It continues the original Sake making in Fukuoka until the day comes.
   Did you find breakthroughs? Micro-breweries for craft beers are wide-known these days. Why don't you try some craft products next time after having fed up with ordinary beers and Sake? Craft Sake can give you different tasting experiences even if you are not an enthusiastic drinker of traditional Sake.
   Micro-breweries aim to provide high-quality innovative products and apply unique fermentation technics. It will be fun to discover the stories behind the craft products as well as the high quality products. Kanpai to all the efforts!

---
ikki is looking for a partner who can post your knowledge or activity on our media. If you are interested please contact us through CONTACT page.