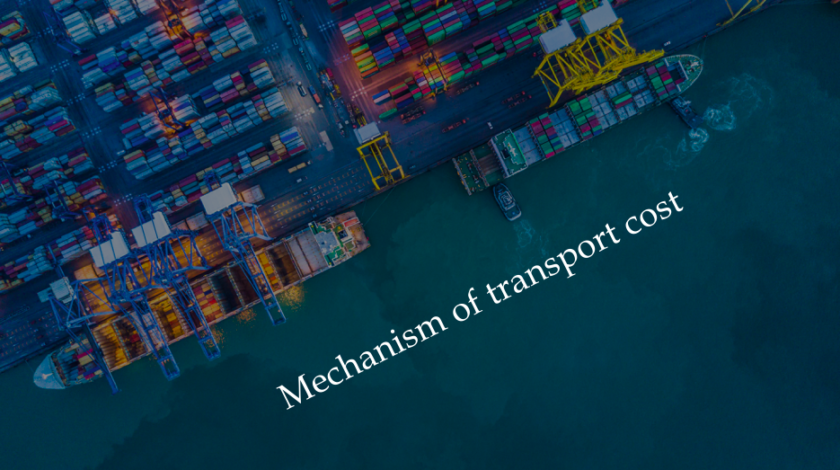 Trade
Mechanism of Transport costs : efficient and economical way of Japanese Sake delivery

For those who are in Japanese Sake business, the transportation of Japanese Sake is necessary.As you can see from ikki's trade knowledge, there are a lot of companies related to deliver Japanese Sake, such as breweries, exporters, forwarders, shipping companies, warehouse companies…etc
Nevertheless, especially for those of you who are planning to start Japanese Sake business now, you need to understand about upcoming costs of international delivery.
This time, ikki deliver information about the cost of international delivery in detail.
Case: Sea delivery
 Assume you are preparing for the see delivery from Japan to your country with FOB cooperating with a trading company in Japan. The cost you need to prepare is as below;
Payment to shipper

Cost for products 

Service fee to a trading company

Cost at port

Custom clearance fee

Handling fee

Packing and vanning fee

Trucking fee

Payment to forwarder in your country

Cost for sea freight

Cost at port

Custom clearance fee

Handling fee

Devanning fee

Trucking fee

In-land transport fee
From the costs above, this time ikki focus on "Cost at port". Those 4 fees raised above are mandatory costs and which you need to pay at anytime in order to import. Please find the detail as below;
Custom clearance fee
It is a fee  for the custom clearance at the custom of the port. In Japan, it will cost 5,900JPY per delivery in maximum. The cost of custom clearance in your country is not the same for any place, so need to check with the forwarder in your country.
Handling fee
It is the fee for the handling the cargo at the port. To handle your cargos, it is required to use special machinery or to pay the fee for booking and using the specific area at the port. For example, Terminal handling charges or Container freight station charges. It is mostly proportional to the quantity you planning to deliver.
Packing and (de)vanning fee
Packing fee is to pack the products to pallets, crates or any other forms. Depending on which packing you choose the cost would be different. The cost is proportional to the quantity. Vanning or devanning fee is per delivery cost.
Trucking fee
The fee to transport the cargo or pallets or container at the port. Normally, the cost is proportional to the number of trucks required. May or may not include fuel.
Volume or Weight
As there is a budget to import the product, you need to control the cost to plan the business, but is the cost proportional to the quantity(the number of items) ordered?
The answer is NO, and what the cost proportional to depends on the way of delivery.
Sea transport
In sea transport, normally, the cost is proportional to Volume, M3(cubic meter).
Air transport
In air transport, the cost is proportional to Weight,  kg, but if the product you plan to deliver is light and large it would be volume, M3.
Efficient delivery
 If you are importing Japanese Sake already, you might import products directly from breweries. Some people believe it is more efficient than trade with a trading company, but it is not always true.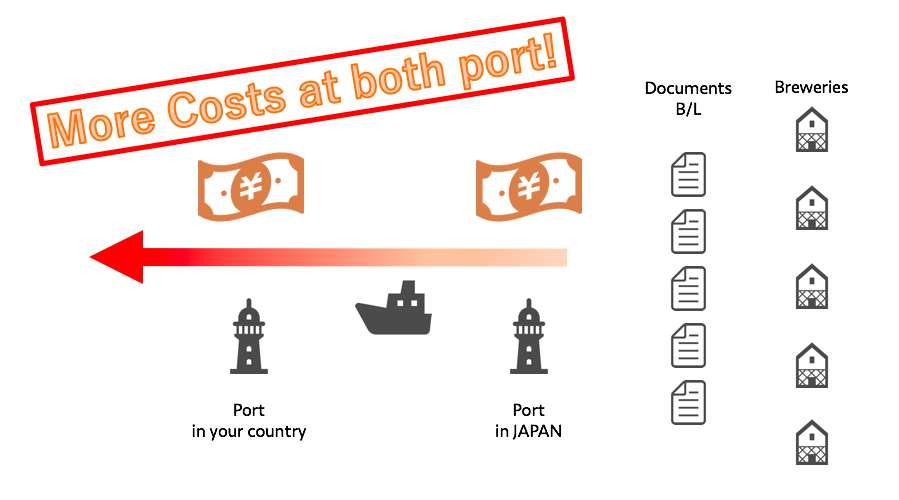 When breweries export as "Shipper", if you want to import Japanese Sake with several brands it is required to issue several B/L from each breweries. When you look back the above transportation cost, some costs are fixed at any time but some costs are proportional to the number of B/L. For example, if you work with a trading company and issue only 1 B/L custom clearance cost is 5,900JPY only, but with several B/L the custom clearance cost will be 5,900JPY × the number of B/L. There are such costs in the cost at ports and it will cost you at export from Japan and import to your county: 2 times!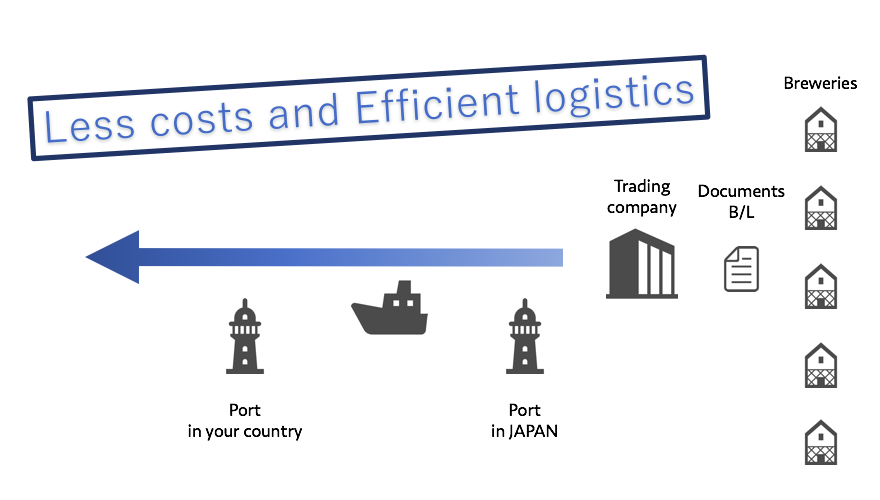 In addition to the transportation costs, you have to control the logistics, shipping documents, composition table, back labels…etc by yourself if you only work with breweries. Also, when you think about the breweries some small breweries cannot deal with a trading tasks because of scarce labour force.
It is really depending on your situation, but if you are directly importing from breweries and issuing several B/L please check through your logistics scheme once again.
If you need a reliable partner in Japan, please drop some message from CONTACT page and ikki team can support you!
Hope it helps your business.
Thank you for your time!