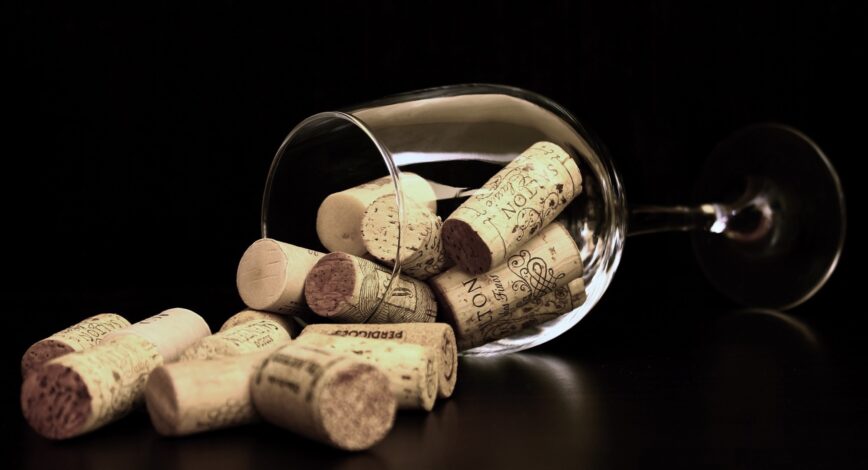 Japan
Japanese wine – evolving industry in Japan
  Have you tasted Japanese wine? More simply, are you familiar with the fact that Japan produces wine? Its recognition and the volume of distribution is still low, so not many are yet aware of the existence of Japanese wines. Now let us check out the Japanese wine, produced in Japan, using the Japan-grown grapes
History of wine production in Japan

  Wine making in Japan started around 140 years ago, in the Meiji Period. Compared to the European wine history, it is only recently that Japan started to produce wine. It was initiated by two young men. These men from Yamanashi prefecture travelled to France to learn the wine making and established a corporative wine brewery on their return. Unfortunately, the brewing method was not yet sophisticated at that time, and wine was not welcomed by Japanese tables because of their diet during that period. Therefore it is no wonder the initiative to produce Japanese wines ended unsuccessfully after a couple of years.
  There were some years of downturn before a rise in wine consumption. It is believed that 1970 Japan Expo caused a prominent shift to the eating habits of the Japanese. Japanese started to enjoy more Westernized cuisines, and simultaneously the consumption of Japanese wine also started to rise.
  Pushed by some booming trends, wine has become more widely accepted in Japan in the following years. In 1978, reasonable wines around 1K yen made a boom. In 1987 Beaujolais nouveau became popular, followed by red wine boom in 1997. Benefits of polyphenol in red wines were largely publicized. From 2010, home drinking and casual wine bars became trendy. These days, wine producers of Japanese wine learn and practice wine making overseas to bring back competitive methods. Moreover, thanks to the disclosure of information by the large productions, the quality of Japanese wine has improved dramatically, and the consumption reached nearly the level of imported wines.
Grapes to make Japanese wine

  The grapes originated in Japan, used for the production of Japanese wine are : Koshu (甲州), Muscat Bailey A, and Black Queen. These grapes, Koshu and Muscat Bailey A are registered on the list of International Organisation of Vine and Wine, and are both recognized as official Japan-originated grapes to make distilled beverages.
・Koshu (甲州)
  Koshu is proudly a representative grape from Japan. It has a high resistance against diseases and its growing conditions are suitable for the Japanese climate. Its skin has light red colour, while the grape is used to make white wines. When produced, light bitterness remains with mild sweetness and acidity. It is often said that premium Koshu wines are well balanced and highly evaluated overseas because delicate citrus aroma, light acidic and fruity flavours successfully express Japanese-ness of the wine.
・Muscat Bailey A
  Muscat Bailey A is the most frequently used grape for wine production in Japan. The harvesting areas widely stretches from the Tohoku Region to the Kyushu Region. Wine made from Muscat Bailey A has extremely low bitterness to leave gentle after-taste. With its low acidity and high fruitiness, the wine made from Muscat Bailey A are popular among those who do not drink wine on a regular basis.
・Black Queen
  Black Queen was developed in Japan as a Japanese original grape for red wines. The grape has deep purple black skin to make deeply coloured dry full-bodied red wines with rich acidity and mild tannin. When Black Queen is harvested late, its iconic acidity is reduced to vividly express the rich fruitiness. The aroma is usually not pronounced. While aged in barrel, spicy aging flavours are added to make the prominently unique character of the wine.
Production sites of grapes in Japan

 The production of Japanese wine is concentrated on the regions where grape production is active, namely Yamanashi prefecture, Nagano prefecture, Hokkaido, and Yamagata prefecture. The temperature gap is large in these areas, so the grapes come to contain high level of sugar, ideal for wine making.
・Yamanashi prefecture
Number of wineries: 81
Production volume : 5510kl (33% of the total)
  Japanese wine production started in Yamanashi prefecture. Its production volume and the number of wineries remain the top in Japan. The Kofu basin has a size of approximately 212 sqkms. Thanks to the large temperature gap between the day and night as well as the blessing of the sunlight, the area is suitable for grape productions.
・Hokkaido
Number of wineries: 34
Production volume : 2495kl (15% of the total)
  Due to its low humidity during the summer, and large temperature gap between the day and night, Hokkaido has ideal conditions for grape productions. Its soil and climate is also suitable for European-originated grapes to grow successfully so that is the main production site for European grapes within Japan.
・Nagano prefecture
Number of wineries: 34
Production volume : 3720kl (22% of the total)
  Thanks to its climate and landscapes, Nagano prefecture is the second largest production site both for Japanese wine and grapes. There exist a number of wineries and producing companies that put efforts to extract the best characteristics of the grapes.
・Yamagata prefecture
Number of wineries:14
Production volume : 1200kl (7% of the total)
  Yamagata prefecture produces other fruits than grapes, such as cherries and western pears. It currently produces the 3rd largest volume of grapes in Japan. Wineries exist inland areas close to Nanyo city and Kaminoyama city.
  Yamanashi prefecture has been drawing the hottest attention. As mentioned earlier, it is the birthplace of Japanese wine production in the beginning of the Meiji Period, and it has been producing the largest volume of Japanese wine. Japanese original grape of Koshu is largely grown in Yamanashi prefecture. Around 2000, wineries in Yamanashi prefecture started to target the European market. Henceforth it produces high-quality Japanese wine to export. Wine classification system was established, and "Yamanashi" was approved as one of the geographical indications in 2013.
Future expectations towards Japanese wine

  Japanese wines express delicate flavours, so there might be a chance people who are familiarized with foreign wines find them a little too light. Due to its delicateness, however, it makes a perfect combination with Japanese cuisine.
  In fact, restaurants in Japan rarely offer Japanese wine where Sake and Shochu are frequently offered as accompaniments. As for wines, the majority of wines serviced at restaurants in Japan are French wines. There is no doubt that Japanese wines makes up no more than 4% share of the Japanese alcohol market. Having relatively a small share, is it therefore going to fade away? Good news is that there has been an increase in the establishment of wineries. There will be more wineries focus on the quality and uniqueness than the volume, so there is a chance of Japanese wine winning reputations from the world one day to push up the entire market of Japanese wines. Primarily we should increase the exposure of Japanese wines as they are not yet well represented. If clients can find Japanese wines not only at liquor stores but also at restaurants and bars, there will be more chances to draw consumers' attention to Japan-made wines.
  The endeavor of Japanese wine has recently started. Its history is still short, and thanks to the positive ongoing initiatives it has a huge potential to grow. The Japanese wine first needs to be recognized in the domestic market and expands its distribution. The second step would be to appear at Japanese restaurants overseas. The third step is to appear at French and Italian restaurants to compete with non-Japanese wines. There might be a long way to pass, but the market is surely expanding and its future seems promising. Let us keep an eye on Japanese wine.

---
ikki is looking for a partner who can post your knowledge or activity on our media. If you are interested please contact us through CONTACT page.