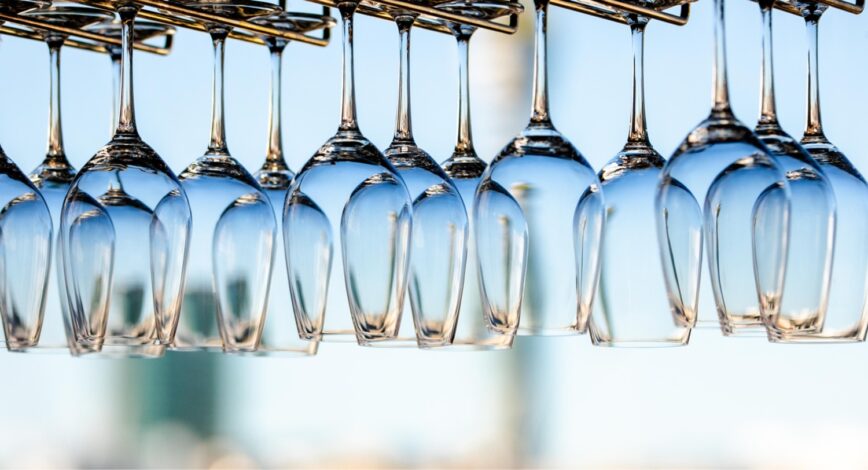 Competition
IWC Sake category 2021 – Trophy winning Sake
On 17th May 2021, there was an announcement of award winning Sake from 1499 brands in a blind tasting format.
In this competition, there are 9 Categories which are "Futsu-shu", "Junmai", "Junmai Ginjo", "Junmai Daiginjo", "Honjozo", "Ginjo", "Daiginjo", "Spakling" and "Koshu".
As a result, there are 25 brands awarded the trophy and in addition, Champion Sake, Brewery of the year and Great value award(High cost performance Sake below 1,000JPY in retail price and have more than 100 thousands bottles in 4 gou bottle every year) are selected.
This time, ikki deliver the result of IWC SAKE 2021 as below;
Brewery of the year 2021
To be announced on 30th June
Champion Sake 2021
To be announced on 30th June
Sake Trophy 2021 Result
Sake Regional Trophy 2021 Results
Category

Product Name

Brewed year

Brewery Name

Mie Junmai

作 玄乃智

/ Zaku Gen no Tomo

2020

Shimizu Seizaburo Shoten Ltd.

Mie Junmai Daiginjo

作 槐山一滴水

/ Zaku Kaizan Ittekisui

2020

Shimizu Seizaburo Shoten Ltd.

Gunma Sparkling

The Mizubasho Pure / The Mizubasho Pure

2009

NAGAI SAKE INC.

Saitama Sparkling 

菊泉 ひとすじロゼ

/ Kikuizumi Hitosuji Rose

2018

Takizawa Brewing Company,Ltd.

Shizuoka Sparkling

臥龍梅 スパークリングサケ

/ Garyubai Sparkling Sake

2020

Sanwa Shuzo Co., Ltd.

Hyogo Daiginjo

龍力 大吟醸 米のささやき YK-35

/ Tatsuriki Daiginjo Kome no Sasayaki YK-35

2020

HONDA SHOTEN CO.,LTD

Saga Junmai Ginjo

宗政純米吟醸-15

/ Munemasa Junmai Ginjo – 15

2021

Munemasa Shuzo Co.,Ltd.

Yamaguchi Koshu

カネナカ 生もと純米大吟醸 古酒

/ Kanenaka Kimoto Junmai Daiginjo Koshu

2010

NAKASHIMAYA SHUZOJO., LTD

Hyogo Junmai Daiginjo

播州一献 純米大吟醸 山田錦

/ Banshu Ikkon Junmai Daiginjo Yamada Nishiki

2020

Sanyouhai Shuzo Co.,Ltd.

Ehime Junmai Ginjo

石鎚 純米吟醸 別誂え

/ Ishizuchi Junmai Ginjo Betsuatsurae

2020

Ishizuchi Shuzo Corporation

Hiroshima Koshu

華鳩 貴醸酒 8年貯蔵

/ Hanahato Kijoshu Aged for 8 years

2012

Enoki Shuzo Co. Ltd

Yamaguchi Junmai Daiginjo

わかむすめ 燕子花

/ Wakamusume Kakitsubata

2021

Shintani Sake Brewery Co., Ltd.

Wakayama Junmai Ginjo

紀土 無量山 純米吟醸

/ Kid Muryoyama Junmai Ginjo

2019

Heiwa Shuzou Co., Ltd

Hyogo Junmai

菊正宗 嘉宝蔵 雅

/ Kikumasamune Kahogura Miyabi

2016

Kiku-Masamune Sake Brewing Co., Ltd.

Saitama Junmai

長瀞 純米

/ Nagatoro Junmai

2020

Fujisaki Sobe Shoten Co.,Ltd.

Aomori Ginjo

陸奥八仙 ピンクラベル

/ Mutsu Hassen Pink label

2020

Hachinohe Shuzo Co., Ltd
Great value award 2021 results

(Ref. International Wine Challenge)

Related contents
【SAKE】Concours Mondial des Vins FEMINALISE 2021 / Gold award winning SAKE 2021