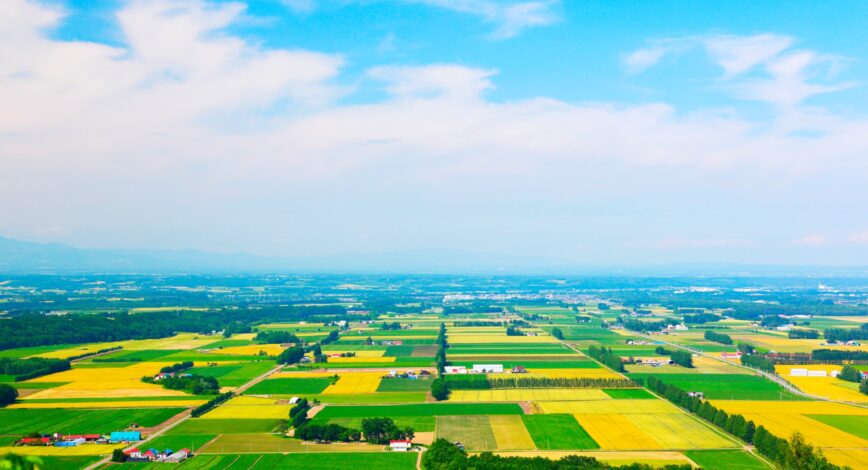 Sake to know
[ Hokkaido ] Sake brewery Archives Hokkaido 2

Please find the list of Sake breweries in Hokkaido, the northern island in Japan with unique climate.
Characteristics of Sake from Hokkaido
If we are familiar with the fact that 80 % of Sake consists of water, it is easy to imagine that the quality of water determines the outcome of Sake. Majority of people agree to describe Sake from Hokkaido "Seicho (清澄)" meaning pure and clean. Severe cold weather in Hokkaido from autumn to winter seasons provides cold pure clean water as well as dry air. These climate factors make fresh Sake which is less likely to become too boring. There are some representative water sources in Hokkaido, namely Yotei's spring, Kanro sensui, and Naibetsu River Spring. The water resources are said to contribute to the light fresh flavours of Hokkaido-made Sake. Let us introduce the breweries in Hokkaido and their characteristics by touching on their geography. This article covers 6 breweries.
5 .

Usui Katsusaburo & Co., Ltd(碓氷勝三郎商店)

www.marimo.or.jp/~honda/cybermkt/mall/usui/
Usuikatusaburo And Co.,Ltd. / 碓氷勝三郎商店 – IKKI – Japanese Sake Media (ikki-sake.com)
About the brewery:
Founded in 1887, this brewery with long history is also known as the brewery located in the Easternmost of Japan. Fortunately, clear air, Four distinctive seasons, and stable climate required for Sake production are all provided. The brewery is famous for its scarce supply outside of the local area due to its limited production amount, which adds premium to the products.
Representative brand : Kita no katsu
Seishu Kita no katsu is a prestigious brand born in Nemuro-city, in 1887, more than 100 years ago. The area being blessed with the natural environment, traditional artisan technics concentrating on the basics of Sake production succeeding in offering rich but delicate flavours. In other words, the brand has been improved by the long history and artisan's work.
Access and brewery visit information:
10 minute drive from JR Nemuro Station

Neither office nor brewery is open to public
6 .

Otokoyama Co., Ltd (男山本店)

男山株式会社公式ホームページ | 北の大地が造る酒 (otokoyama.com)
Otokoyama Co., Ltd. / 男山株式会社 – IKKI – Japanese Sake Media (ikki-sake.com)
About the brewery:
It was used as Gomenshu, official alcohol, devoted to Edo Shogunate and was popular enough to be depicted in Kabuki, Joruri and Ukiyoe, traditional Japanese popular arts back in the time.
Otokoyama Co., Ltd. continues to produce Otokoyama following Yamamoto Sanemon's Sake brewery brand Momenya of Itami in the Edo period. The name of Otokoyama is named after Otokoyama Shrine in Itami.
The predecessor of the current company was Yamazaki Brewery founded in Hokkaido 1887. Aiming to produce better quality Sake, Otokoyama brand was succeeded from Yamamoto-family of the Momenya's legitimate family line. The prestigious flavour of Sake is successfully taken over until present taking in the rich natural advantages of Hokkaido.
Representative brand : Otokoyama
Otokoyama is produced with Asahikawa's high quality water source. In 1977, it was rewarded a Gold Medal of Monde Selection for the first time in the Sake genre. It has continuously gained the same prize for over 40 years, not mentioning its bright record of awards from both domestic and international prizes. The Sake truly embraces its identity of Hokkaido.
Access and brewery visit information:
2 minute walk from Nagayama 2-jo 6-chome Bus stop on the Dohoku Bus.

Otokoyama Sake Brewing Museum : 7 Chome-1 Nagayama 2 Jo, Asahikawa, Hokkaido 079-8412 

The museum exhibits precious documents and vessels relates to Sake from the Edo Period. During the Sake production seasons, partial observation of the brewery is possible.

Free admission
7 .

Kamikawa Taisetsu Sake Brewery (上川大雪酒造株式会社)

上川大雪酒造株式会社 (kamikawa-taisetsu.co.jp)
Kamikawa Taisetsu Sake Brewing Co.,Ltd. / 上川大雪酒造株式会社 – IKKI – Japanese Sake Media (ikki-sake.com)
About the brewery:
A Sake brewing company that ceased Sake production in 2016 was transferred to Kamikawa-cho, Kamikawa-gun of Hokkaido and was re-created as Kamikawa Taisetsu Brewing Company. It is often the case for Sake production that Sake rice is grown at particular areas which are suitable for the growth of Sake rice, and delivered to the breweries, however, Kamikawa Taisetsu Brewing Company, placed a strong focus on using exclusively the local ingredients of Hokkaido to promote the brand to a larger part of Japan and even to the world.
Representative brand: Kamikawa Taisetsu
The ingredients of Sake is rice and water. The water is provided from mountains of Taisetsu Mountains whose peaks are covered with snow all year round. The water has a temperature of 7 degrees Celsius which is ideal for Sake production.
The brewery uses Sake rice, namely Suisei, Gimpu and Kita-shizuku, all cultivated by trusted rice farmers. Large tanks are not used at Kamikawa Taisetsu Brewing Company. Moromi is carefully prepared in a small lot in a traditional method. The brewer is dedicated to perform a detailed high-quality Sake production.
Access and brewery visit information:
15 minute walk from JR Kamikawa Station

Brewery is not open to public.
8 .

Kinteki Sake Brewing Co., Ltd (金滴酒造株式会社)

金滴酒造株式会社 – 金滴の酒 (kinteki.co.jp)
Kinteki Sake Brewing Co.,Ltd. / 金滴酒造株式会社 – IKKI – Japanese Sake Media (ikki-sake.com)
About the brewery:
Kinteki Sake Brewing Co., Ltd is located about the middle of Hokkaido, to the North of Kabato-gun. In other words, it is located between Ishikawa River, maternal river of Hokkaido, and Pinneshiri, worshipped as a mountain of gods.  The region called "Pinne" is a representative rice production site in Hokkaido. Water used for its Sake is taken from Toppu River derived from the Pinneshiri Mountains. The local rice and the clear snow melting water collaboratively produce rich mild flavoured local Sake with lots of umami contents.
Representative brand: Kinteki (金滴)
The brand was started in Shintotsukawa-cho in 1906. Its name Kinteki was named after from a metaphoric description of gold water drops from the Sakin River was dripping from hands. More than 95 % of Sake rice used at the brewery is grown in Hokkaido. It features rich mild flavour and soft and light textures.
Access and brewery visit information:
34 minute walk from JR Takigawa Station

Reservation is required for a brewery visit. Visit is suspended between October and March.
9 .

Kunimare Sake Brewing Co., Ltd. (国稀酒造株式会社)

Kunimare Sake Brewing Co.,Ltd. / 国稀酒造株式会社 – IKKI – Japanese Sake Media (ikki-sake.com)
About the brewery:
Kunimare Sake Brewing Co., Ltd is located in Mashike-cho of Hokkaido. The brewery produces Kunimare, famous for its Japan's northernmost origin. The founder immigrated from Sado Island to Hokkaido during the Meiji Restoration period to start multiple business such as sales of Kimono, shipping trade, fishing of herring, and Sake brewing, and made a financial success. Soft clear water from Mount Shokanbetsu makes a refreshing soft mild Sake which is loved by Hokkaido locals. The popularity by the Hokkaido locals can be proven by the fact that 95% of its whole production, approximately 720k litters, is consumed inside Hokkaido. The brewery has a motto to continue to be a producer of locally loved Sake.
Representative brand:  Kunimare (國稀)
The previous brand Kuni-no-homare (国の誉) at the time of founding in 1882 shifted its name to Kunimare after Ex General Maresuke Nogi (乃木希典) in 1920.
The brewery was mainly using Sake rice like Yamadanishiki from Hyogo Prefecture, and Gohyakumangoku from Toyama Prefecture and Niigata Prefecture, however there are more Sake made from Gompu from Hokkaido in recent years. The Kunimare is categorized under rather sweet type. Being fruity like wine, light sweet refreshing flavours are gaining popularity despite its limited sales areas.
Access and brewery visit information:
Get off at Kyu-mashike bus stop on the Engan Bus from JR Rumoi Station. 5 minute walk towards Sapporo.

10:00-16:00 on weekdays, 9:00-17:00 on weekends and national holidays

Free admission
10 .

Godo Shusei Asahikawa Site (合同酒精 旭川工場)

オエノングループの酒蔵 合同酒精 旭川工場|オエノングループ (oenon.jp)
Godo Shusei Co., Ltd. / 合同酒精旭川工場 – IKKI – Japanese Sake Media (ikki-sake.com)
About the brewery:
Asahikawa is situated in about the middle of Hokkaido. It is blessed with the ideal conditions for Sake production having rice, water and appropriate climate. It is also called as Northern Nada, and continued to produce high-quality Sake.
Godo Shusei succeeded the tradition of Sake making from the predecessors. Its Asahikawa site features Sake production using exclusively local ingredients. Godo Shusei Asahikawa site produces Sake only from rice grown in Hokkaido, having a strong focus on Gimpu and Suisei, Sake rice from Hokkaido.
Representative brand: Taisetsu-no-kura (大雪乃蔵)
It is ideal to produce local Sake, using local rice and water.
Taisetsu-no-kura was created with a passion to deliver truly local tasty Sake of Hokkaido. Made from 100% Hokkaido-grown rice and clear water source taken from Taisetsu Mountains, the brewery produces a variety of Sake ranging from Junmai-daiginjo, Junmai-ginjo, Junmai to Honjozo, by sincerely squeezing each drop of Sake. Taisetsu-no-kura series provide refreshing clear flavours.
Access and brewery visit information:
14 minute walk from 4-jo station on the JR Asahikawa Line.

For a brewery visit, admission is free. Reservation is not required.

Opening hours: 10:30~20:00

---
ikki is looking for a partner who can post your knowledge or activity on our media. If you are interested please contact us through CONTACT page.