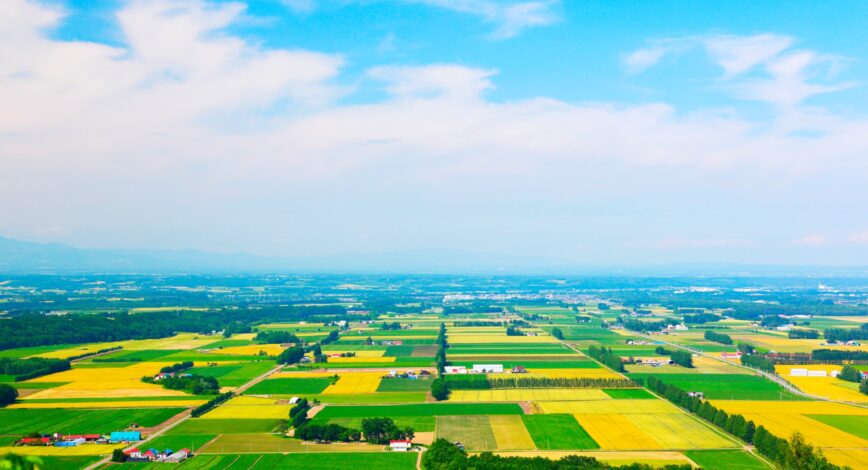 Sake to know
[ Hokkaido ] Sake brewery Archives Hokkaido 1

Please find the list of Sake breweries in Hokkaido, the northern island in Japan with unique climate.
Characteristics of Sake from Hokkaido
If we are familiar with the fact that 80 % of Sake consists of water, it is easy to imagine that the quality of water determines the outcome of Sake. Majority of people agree to describe Sake from Hokkaido "Seicho (清澄)" meaning pure and clean. Severe cold weather in Hokkaido from autumn to winter seasons provides cold pure clean water as well as dry air. These climate factors make fresh Sake which is less likely to become too boring. There are some representative water sources in Hokkaido, namely Yotei's spring, Kanro sensui, and Naibetsu River Spring. The water resources are said to contribute to the light fresh flavours of Hokkaido-made Sake. Let us introduce the breweries in Hokkaido and their characteristics by touching on their geography. This article covers 4 breweries.
1 . Niseko Brewery Co., Ltd. (二世古酒造)

Niseko Brewery Co., Ltd. / 有限会社二世古酒造– IKKI – Japanese Sake Media (ikki-sake.com)
About the brewery:
Founded in 1916, the brewery has been especially focused on Genshu (Sake without adjustment water) as well as water, air, and production environment. Snow melting water from Mount Nisekoweiss and Hukidashi Wakimizu, blowing spring from Mount Yotei is used to produce Sake. Brewery is located in the area within a snow dome, which creates a condition suitable for a low temperature fermentation.
Representative brand: Niseko (二世古)
The brewery has a strong focus on Genshu which is bottled without added water after the production, with a variety of Sake types such as Ginjo-shu, Junmai-shu, and Nama-Genshu. Genshu is rich and powerful, so it can be enjoyed by on the rock style like distilled liquor.
Access and brewery visit information:
10 minute walk / 3 minute drive from JR Kucchan station

Brewery is not open to public

Tasting and onsite vending is available
2 .

Tanaka Sake Brewing Co., Ltd.  (田中酒造株式会社)
Tanaka Sake Brewing Co., Ltd. / 田中酒造株式会社 – IKKI – Japanese Sake Media (ikki-sake.com)
About the brewery:
Sake is normally produced in winter, in a method known as Kanzukuri, so Kikkogura of Tanaka Shuzo is a rare brewery that performs Sake production all year long taking an advantage of cool climate of Hokkaido. It can serve freshly squeezed Nama Genshu for the whole year, even during busy summer seasons.
Representative brand: Takara-gawa (宝川)
Takaragawa is categorized as dry or rather dry. There are variations from Junmai-shu to Junmai Daiginjo etc. The brewery selects 100% Hokkaido-grown rice, and draw water from 70m below ground. This Sake production water is  is originated from melting water at Mount Tengu and gradually absorbed underground to finally reach the brewing site.
Access and brewery visit information:
10 min walk from JR Otaru Station or 2 minute walk from Ironaikawashimo Bus Stop on the Chuo Bus Line

Brewery visit is available at anytime

Admission is free

Estimated duration: 10-15 mins

Open hours: AM9:05~PM5:30
3 .

Nippon Seishu Co., Ltd (日本清酒株式会社)

 https://www.nipponseishu.co.jp
Nipponseishu Co., Ltd. / 日本清酒株式会社 – IKKI – Japanese Sake Media (ikki-sake.com)
About the brewery:
Following its predecessor, Shibata Shuzo, the first Sake producer in Sapporo, Nippon Seishu was founded in 1872. Its splendid history is often compared with the local crane for its elegant and powerful appearance. The brewery is willing to continue its dedicated service without being satisfied with the current success.
Representative brand: Chitose-tsuru (千歳鶴)
Chitose-tsuru has continuously been offering tasty Sake in Hokkaido without a cease from the brewery foundation. Each drop contains extracts of pure clear water, high-quality Sake rice, and spirits of Sake artisans. The brewery offers a unique variety of Sake made by technics which were descended from precedented artisans.
Access and brewery visit information:
5 minute walk from Bus Center Mae Station on the Hokkaido City Metro Tozai Line

Brewery visit: available with reservation

Admission is free

Available only for the groups of 10 + people

Other nearby sites
Sake Museum:  5-2 Minami 3-jo Higashi, Chuo-ku, Sapporo-shi, Hokkaido 060-0053
Yoichi Winery:  1318 Kurokawa-cho, Yoichi-cho, Yoichi-gun, Hokkaido 046-0003
4 .

Kobayashi Sake Brewery (小林酒造株式会社)

Kobayashi Sake Brewery Co., Ltd. / 小林酒造株式会社 – IKKI – Japanese Sake Media (ikki-sake.com)
About the brewery:
Sake making is performed at a brewery of the Meiji Period, designated as a tangible cultural property, always trying to offer original Sake exclusive for Hokkaido. It has a strong focus to research on what Hokkaido's local Sake should be characterized by. Focusing on quality rather than quantity, the brewery aims at producing Sake with resources (artisans, rice and water) all from Hokkaido.
Representative brand: Kita-no-nishiki (北の錦)
A majority of staff working in the brewery are the successors of local farms. In short, the young farmers engage in the cultivation of rice, vegetables and fruits in summer and produce Sake in winter. There are Sake rice producers among the staffs. The main rice used for Kita-no-nishiki is Gimpu, high-quality Sakerice originated in Hokkaido.
Access and brewery visit information:
1km (approx.15 minute walk) from Kuriyama Station of JR Muroran Main Line

Reservation is possible for groups of 10+ people. Reservation should be made until 5 days prior to the visit

---
ikki is looking for a partner who can post your knowledge or activity on our media. If you are interested please contact us through CONTACT page.