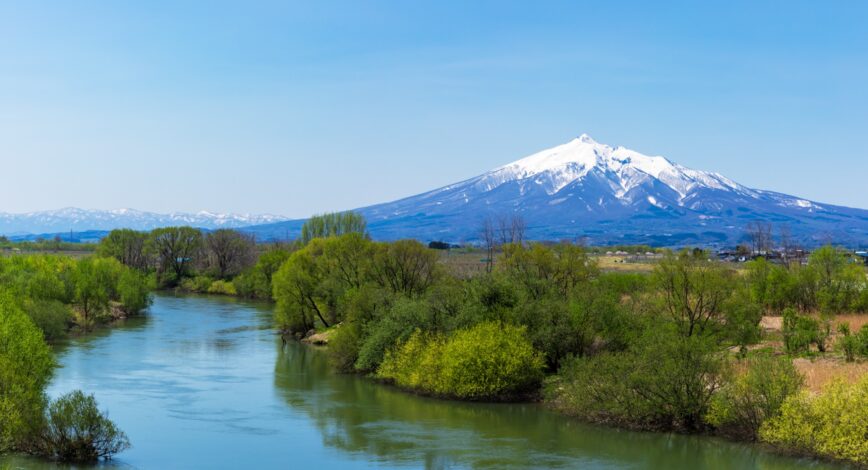 Sake to know
[ Aomori ] Sake brewery Archives Aomori 4

Please find the list of Sake breweries in Aomori, the North end of Honshu island(main island) in Japan.
Characteristics of Sake from Aomori Prefecture
  Blessed with rich beautiful nature and traditional cultures, Aomori Prefecture is advantaged to access high-quality rice, pure water, and cold climate, which makes it proudly a famous Sake production site. World-Heritage-designated Shirakami Mountains and other nearby mountains provide high-quality underground water and rice which are turned into premium products thanks to the dedicated artisan work of Nambu-toji and Tsugaru-toji. Why don't you try Sake from Aomori to feel the rich nature and artisan's work packed inside the bottle? 
18. Morita Shoubee Co., Ltd (盛田庄兵衛)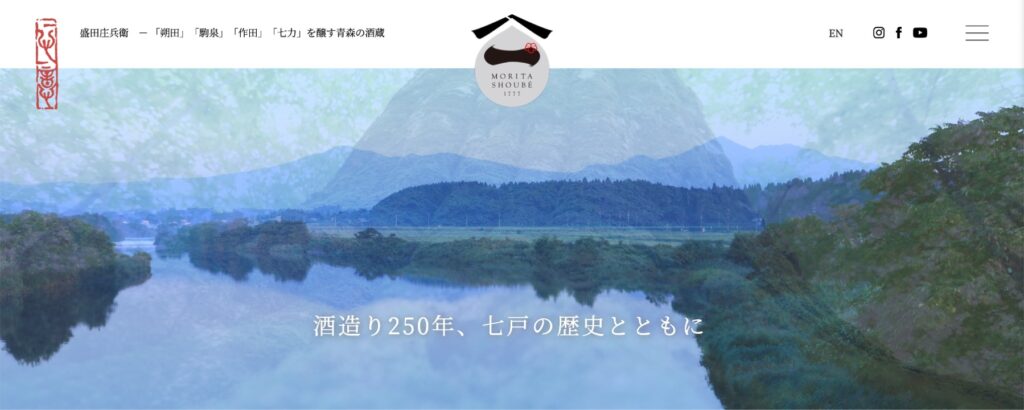 盛田庄兵衛|「朔田」「七力」「駒泉」「作田」を醸す青森の酒蔵 (morishou.co.jp)
Morita Shoubee Co.,Ltd. / 株式会社盛田庄兵衛 – IKKI – Japanese Sake Media (ikki-sake.com)
About the brewery:
  Moritaya has its origin to Omi merchant in the end of 18th century. (Omi is a former province located in current Shiga Prefecture.)
Higashi-hakkoda of Shichinohe-cho has been famous as a raising site for horses. Using ground water of the Takase River, Moritaya's Sake production started. It utilizes dedicated brewing methods and sticks to the basics. Following the Nambu traditional method of Sake production, it now takes in scientific tips to introduce creative Sake. Komasen (駒泉), Magokoro (真心) and Shichiriki (七力) are brewed here.
Representative brand : Komaizumi (駒泉)
 Komaizumi was named after a myth that pure water was spring out in the village of Koma. Shichinohe town was already known as a site for growing high-quality horses (駒) in the Heian Period. Izumi (泉) literally means a spring. Komaizumi is a combination of two characters of the region: horses and spring.
  Komaizumi has a long history as a representative brand, however new lines such as Shunme (駿馬) series and Niuma (荷馬) series have recently been launched. Shunma series are associated with local tales while Niuma series gives images of horses that deliver delicacies. Dream, appreciation and close relationship with horses are tactically described by these series.
Access and brewery visit information:
1 minute walk from Shichinohe-chuo Bus Stop

For a visit, contact the brewery to confirm the details.
19. Rokka Shuzo Co., Ltd. (六花酒造株式会社)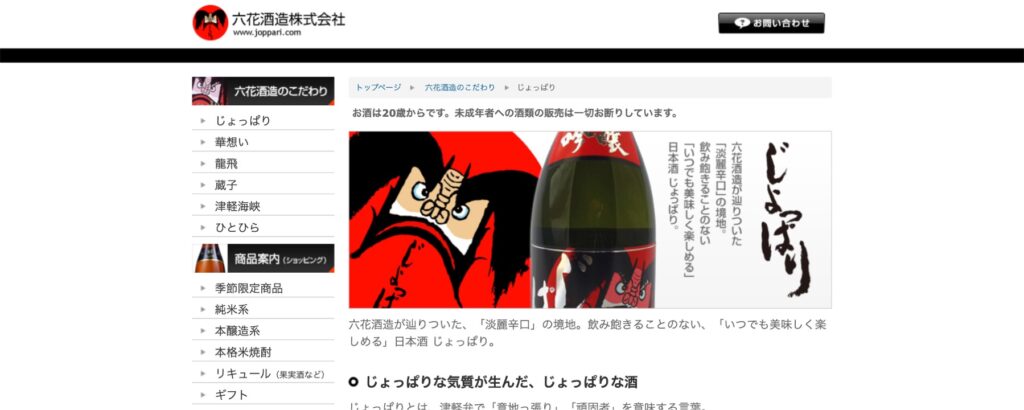 六花酒造株式会社|青森の地酒・日本酒・焼酎・リキュールの製造・販売 (joppari.com)
Rokka Shuzo Co., Ltd. / 六花酒造株式会社 – IKKI – Japanese Sake Media (ikki-sake.com)
About the brewery:
 Rokka Shuzo retains a promise that it protects the traditional hand-made Sake production style.
  Sake industry is not an exception from the influence of rationalization and efficient production methods. Some production steps are performed by machines, however the core work such as Koji-making and fermentation are proudly performed manually.
It is rare to find traditional style of Sake making in recent years. Therefore, the brewery believes that the traditional way should carry "new" sensations. The brewery aims to integrate old and new Sake production methods, pursuing the idea of "温故知新" (developing new ideas based on study of the past). Thus, it continues to propose products to match the needs of both groups : for the people who are familiar with Sake it offers nostalgic flavours; for the people who have less exposure to Sake, it provides an innovative flavours to completely change their perceptions. Rokka Shuzo has been striving hard to continue the quality Sake production to attract customers with its unique flavours.
Representative brand : Joppari (じょっぱり)
 Joppari means stubbornness and/or a stubborn person in the Tsugaru dialect.
 The name comes from the birth history of the brand as well as its clear and dry flavour. Joppari was born in the 1960s. Local Sake of the Tohoku region back then were mostly rich and sweet. Facing against the trend and standing out among the breweries, the Rokka Shuzo started to produce Sake which was dry and clear with a strong determination. The completed flavours of dry clear Sake were the result of its stubbornness, Joppari. Its stable flavours do not fail to constantly attract consumers.
Access and brewery visit information:
25 minute walk from JR Naijoshi Station

4 minute walk from Aoyama Park Entrance Bus Stop

Availability for the brewery visit is unknown

---
ikki is looking for a partner who can post your knowledge or activity on our media. If you are interested please contact us through CONTACT page.