Press
A new series of brewing craft cola, 'Iyoshi Cola new brew' was launched to focus on the values of lees. The first launch is a collaboration with mitosaya botanical distillery!

As a company exclusively produces and trades craft cola, Iyoshi Cola (representative: Cola Kobayashi) launched a series of craft cola named Iyoshi Cola new brew, focusing the possibilities of lees left during the food and beverage production.
Craft cola made from spices and citric ingredients maximizes the hidden possibilities of lees, therefore the project intends to explore the world of flavours. Please try and enjoy the unprecedent brewing which has rich deep flavours.
The fist collaboration : mitosaya botanical distillery
The 1st collaboration project is a craft cola made from lees left during distillation. The product was made in a collaboration with mitosaya botanical distillery owned by mitosaya Co., Ltd (representative: Hiroshi Eguchi).
Cooperating with 'CAN-PANY' (location: Koto-ku, Tokyo), an inner city bottling company for soft beverages opened by mitosaya, the original craft cola can now be carbonated and bottled in tins for distribution.
Mitosaya grows fruits, trees and medical herbs etc in its private site in Otaki-machi of Chiba Prefecture, and distillate the botanical ingredients. Under a motto to 'visualize small discoveries from the nature', it has created more than 150 types of products such as distilled alcohol and seasonal products.
By utilizing lees left as by-product of distillation, it helps to reduce the waste. The newly launched cola is made using a base syrup made from distilled lees of lemons and Hollywood juniper, with petals of magnolia, and Lonicera ramosissima. Please enjoy the taste of fruits and herbs complicatedly blended in a tin.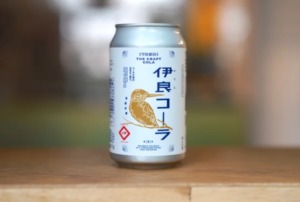 Product name: Drink japan. Otaki, Chiba Iyoshi Cola new brew ft. mitosaya
Launch date: Saturday, 29 April 2023
size: 350ml
Suggested retail price: 600 JYP+ tax
Ingredients: Cola syrup (containing lemon peels, Hollywood juniper, Chinese dunce cap, magnolia, and Lonicera ramosissima) and carbohydrate
About Iyoshi Cola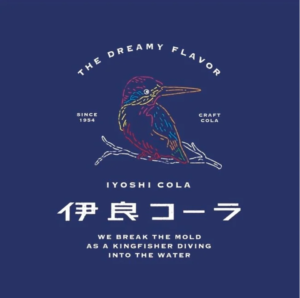 Iyoshi cola is a merchant and producer of craft cola, born in July 2018. Ryotaro Ito, grandfather of the current representative, Cola Ito, was a compounder of traditional herbal medicine. Holding the memory, Iyoshi Cola was built at the same site as the herbal medicine atelier. The atelier was called Iyoshiyakko and was located at Shimo-ochiai of Tokyo). Inheriting his grandfather's artisan spirits, Cola Kobayashi started Iyoshi Cola. Its product is currently available from a wide range of sales channels such as department stores, restaurants, high-end supermarkets, small retailers, theme parks, public bath and sauna etc.
<Official website> https://iyoshicola.com/
https://prtimes.jp/main/html/rd/p/000000029.000036766.html