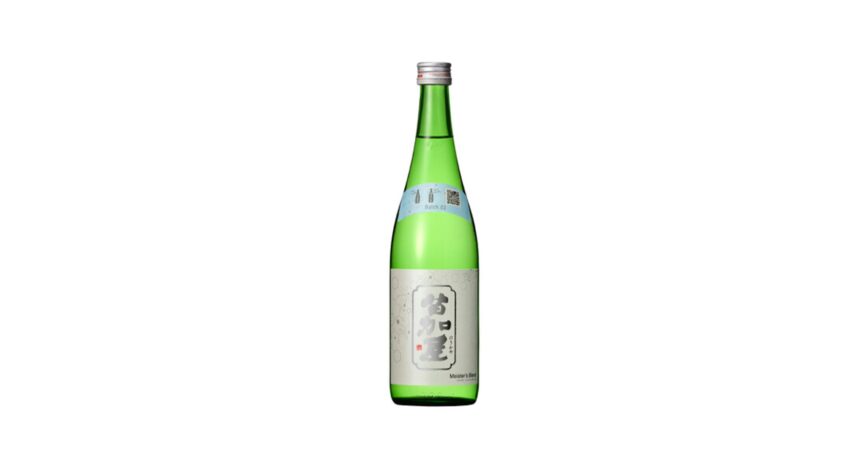 Press
Blended by a young compounder, Batch.03 is launched from the Nokaya Meister's Blend Series

  The Ethical Spirits & Co (based in Taito-ward, Tokyo) has been in production of craft gin made from often-wasted ingredients, and in operation of distillation platforms targeting a circular economy. The Ethical Spirits
Nokaya Meister's Blend Batch.03 was released on 11 May from Makatsuru Shuzo. (Location: Saburomaru, Tonami-shi, Toyama Prefecture, Representative: Takahiko Inagaki)
The previous series of Batch.02 was made by blending 3 types of Genshu with matured Sake as a core, adding richness (Koku) to simple flavours.
Nokaya Meister's Blend Batch.03 is a blend of 2 types of Sake : Junmai Sake from 100% Koshihikari eating rice, and Junmai Ginjo Sake from Oyamanichiki Sake rice. The blend successfully expresses the two unique characteristics of each Sake.
The series of Nokaya Meister's Blend was born as a new challenge to draw out potentials of Genshu. Kosaku Tamura, a young compounder, performs a special assemblage with an dedicated attention to the blending ratio and themes. Themes of flavours are expressed in Shogon(緒言, preliminary remarks)part of the compounder. Through series of "Batch.", compounders will receive more experiences to provide consumers more possibilities in enjoying Sake in the future.
Batch.03 Shogon (緒言)

Junmai Sake made completely from Koshihikari eating rice, and Junmai Ginjo Oyamanishiki Genshu are blended to form Batch.03.
Genshu of Koshihikari emits light scent of bananas with a clear sweetness and acidity.
Oyamanishiki Genshu has a powerful sweetness.
The blend aims to retain the characteristics of koshihikari Genshu and to add powerfulness of Oyamanishiki Genshu on top of it.
Compounder: Kosaku Tamura
Product Summary
◇ Product name: Nokaya Meister's Blend Batch.03
◇ Launching date: Thursday, 11 May, 2023
◇ Suggested retail price 1620 JPY (exc. Tax), 1782 (inc. Tax)
◇ Size: 720ml
◇ Recommended serving styles: at room temperature or cold (below 10 ℃)
Good at room temperature, but if you sense a powerful acidity, cool it well.
◇Recommended pairing options: Fries and meunière of white fish 
https://prtimes.jp/main/html/rd/p/000000075.000031708.html